- An agreement signed last 1992 prevents former president Ferdinand Marcos from being buried at the Libingan ng mga Bayani
- This agreement continues to be enforced, so the President and the Marcos camp is expected to continue to abide by it
- The opposition against Marcos getting a hero's burial has been strong, with even supporters of the President disagreeing, and 4,000 netizens promising to flock to Luneta to protest it
It seems President Rodrigo Duterte's promise to give the former dictator Ferdinand Marcos a hero's burial will have to be broken, as a deal that was approved during the term of his supporter, the former president Fidel V Ramos, prevents it from happening.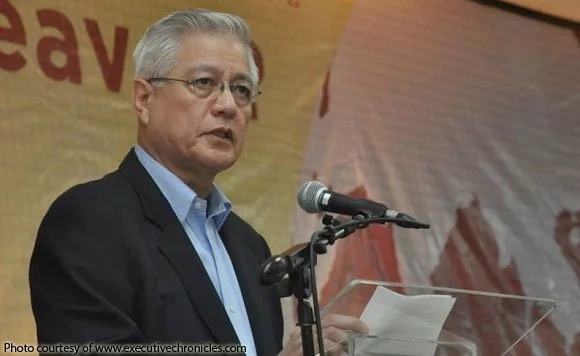 Rafael Alunan III, an ally of Duterte, announced in a news conference on Saturday, August 13, that the 1992 deal states the following:
READ MORE: Bayan: "Do not use taxpayers' money for Marcos' burial"
Alunan reported that the Marcos camp, with the Philippine government, signed this agreement in 1992. He added that since the agreement continues to be in force, it is reasonable for both sides to continue to honor it.
He made these remarks after Duterte sent him to Hong Kong with Ramos for informal talks with representatives from China about the West Philippine / South China Sea issue.
Protecting Pres. Duterte
Alunan further explained, in a separate Facebook post on Saturday, that the agreement took into consideration the following factors:
He added that he wishes to protect the presidency of Duterte. Any issue, he said, that could harm Duterte's effectiveness, as well as undermine his political capital, encourages his advisors and allies to speak up and urge him to take appropriate action - to reconsider, if he must.
READ MORE: Five reasons why ex-President Marcos should not be buried at the Libingan ng mga Bayani
Opponents of Marcos burial
In addition to this, Alunan clarified that the issue was not whether Marcos deserves a hero's burial because he was the past president or a soldier, but whether he reaches the qualifications of a 'bayani' (hero) out of respect for the people who maintained the standards of heroism until the end.
Other Duterte supporters, such as Senator Alan Peter Cayetano and Senate President Aquilino Pimentel III, also do not want a hero's burial for Marcos. However, Duterte asserted last Thursday, August 11, that the dictator deserved a hero's burial because he was a soldier and a former president.
READ MORE: Duterte: Marcos is a hero
He added that this is permissible under Philippine laws.
The opposition to a hero's burial is considerable - up to 4,000 social media users have vowed to gather in Luneta on Sunday, August 14, to protest against Marcos' hero's burial.
Source: Kami.com.ph