Duterte to pursue peace talks with Misuari
- President Rodrigo Duterte plans to pursue peace talks with Moro National Liberation Front (MNLF) leader Nur Misuari
- Duterte personally went to Sulu to convince Misuari to come out from hiding
- MNLF was behind the Zamboanga siege that lasted for days where 200 people died
President Rodrigo Duterte convinced Moro National Liberation Front (MNLF) leader Nur Misuari to reveal himself as the president travelled to the southern island province of Sulu on Friday.
Duterte said that Misuari will play a big role in the government's plan to end the rebellion in some parts of the South that resulted to poverty. He also assured the 77-year-old Muslim leader that the government is ready for peace talks.
"My job when I became President was really to seek peace, not war," Duterte said as he convinced soldiers and Moro rebels to end the bloodshed and give his government a chance.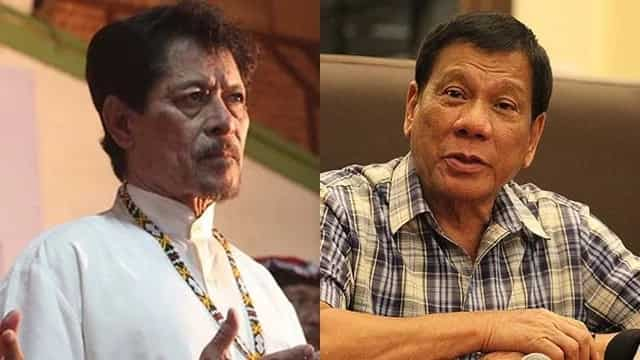 READ ALSO: What President Rodrigo Duterte has to say about talks with the Abu Sayyaf
The president added that he plans to have unified talks with all the Moro groups, saying that holding separate talks will be expensive. He said that the one half will be with Misuari while the other half will be with the MILF.
Duterte explained that he does not want Misuari to be detained because of the "fragile condition of his age". He said: "If something happens to Misuari while we're detaining him, that would be a big problem, as in big. So you lose the chance, even if it's a small one, to have peace talks with anybody there. That is dangerous."
The president mentioned that the problem is the Abu Sayaff because he does not know what the group stands for. He said that he has talked to Misuari about it but the Muslim leader said that he cannot also convince the group.
READ ALSO: 11 rebel leaders to be released to join peace talks in Norway
Misuari remains in hiding after the Zamboanga siege that lasted for days where 200 people died and thousands were displaced. MNLF supporters carried out the attack, as they feared that the government's peace talk with Moro Islamic Liberation Front (MILF) would sideline them.
Duterte then expressed his desire for peace and said: "I hope this is now the time (for peace) so that our troops can also go home.  They will enjoy the peace of the land and go back to their families." - Kami Media
READ ALSO: Duterte calls rebel leader Misuari to discuss Peace Roadmap
Source: KAMI.com.gh