- US woman Christy Lynn Jaski admitted to kissing and groping a 14-year-old Filipino boy she was planning to adopt from the Philippines
- The 43-year-old Jaski is a mother of four children
- She will be under supervised probation for three years and has to register as a sex offender for 30 years
An American woman from Wilmington pleaded guilty on Tuesday to three counts of misdemeanor sexual battery involving a 14-year-old Filipino boy who she was planning to adopt from the Philippines.
Assistant District Attorney Lance Oehrlein said that the 43-year-old , Christy Lynn Jaski had kissed and groped the teen between December 2014 and January 2015.
READ ALSO: 7 SHOCKING videos of Chinese tourists behaving BADLY!
The New Hanover County Department of Social Services and the Wilmington Police Department learned about the case after Jaski sent messages to her friend in the Philippines about kissing and groping the Filipino teen she called "her son."
"She was asked by her friend if it ever went farther than kissing and groping and she replied, 'No, but I had to fight it,'" Oehrlein added.
The abused Filipino boy was interviewed at the Carousel Center – a non-profit organization which helps child abuse victims – and narrated how Jaski French kissed him and positioned herself on top of him while lying down.
According to Oehrlein, Jaski said during interviews that she was actually the victim of the boy and that she was confused how it got too far between the two of them.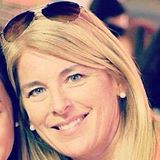 READ ALSO: LOOK: Foreigner in Zamboanga begs for food and money
Jaski is a mom of four daughters – two biological children and two adopted kids from China. She started a ministry in 2004 dedicated to helping families raise funds to adopt children. Her lawyers said that Jaski had been passionate about adoption since she was a young girl, always asking her parents to adopt for her a brother or sister.
As a punishment, Jaski will be under supervised probation for three years and she also has to register as a sex offender for 30 years. The Filipino teen had been removed from Jasky's home and is reportedly doing well living in another state. – Kami Media
READ ALSO: VIDEO: Brave pet cat fights an ALLIGATOR to protect its human family
Source: Kami.com.ph