MRT Girl said hacker is to blame
- MRT girl took to social media to inform readers that her account has been hacked
- She said she she is not the one making the posts as her account has already been hacked
- She will file cyberbullying if people will not stop harassing her
READ ALSO: Watch hilarious video of a man catching his plane by foot!
The famous MRT girl who bashed a guy for not allowing her to seat on the MRT now blames hackers for "hacking" into her account and posting about the said guy.
Since she claims that her account was "hacked," it also followed that the posts she made about the MRT guy were done without her knowledge.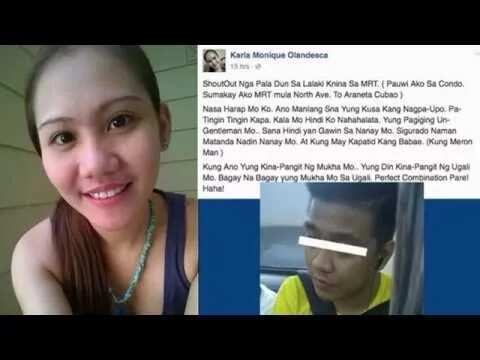 The said girl recently posted on the concerned FB Account, that her account was hacked. Quite contrary, eh? She got access to an account that is supposedly lock? She also said that before people judge her, they should consider the whole truth.
READ ALSO: Mother abandoned her in a telephone box. 22 years later she met with her rescuer
She added at the last part of her statement, that for those who are bashing her, they would have to understand. Many people thought that perhaps the guy was not feeling well or he was also really tired from work, which was why he wasn't able to offer his seat.
It may be quite hard for Olandesca not to express her dismay against those who criticize her on social media. She issued another statement that if her bashers will keep on "bashing" her, they would have to get ready for a suit on cyberbullying.
Here's what Olandesca said:
The MRT has been home to many famous instant social media sensations. Sometimes, the fame that it brings is not really welcomed.
On the other hand, there are those who enjoy positive vibes, giving them a lot of peaceful days.
READ ALSO: Woman claims she was raped and assaulted by Pokémon
Can you still remember Amalayer? The girl who got into trouble because of an argument with a MRT guard where she kept on saying, "I'm a liar?"
That was one example of bad publicity. But then again, publicity is still publicity. What better way to attract attention than to "publicize" yourself on social media. – SD, Kami Media
Source: KAMI.com.gh