- President Rodrigo Duterte said in a press conference that he will destroy one of his strong critics in public
- Firm in his words, Duterte said that he will one day destroy the certain government official in public who may be thinking that the President is not hearing their words against him
- The President teased the media and said that he will drop the name of the government official anytime soon
The administration of President Rodrigo Duterte has been receiving strong criticisms due to the choices and decisions that the President himself is making: from appointing his closest friends and supporters to key positions in the government to his all-out war against the illegal drug trade in the Philippines that killed many "alleged" drug users and pushers.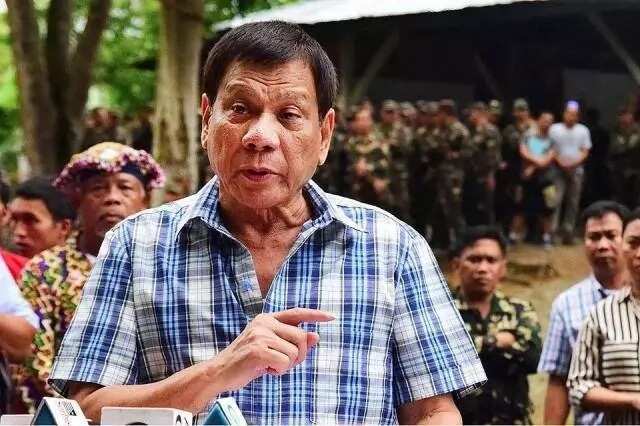 READ ALSO: Human rights advocates receive criticisms on this viral meme
Last Thursday, President Duterte said that he will eventually "destroy" one government official who expressed strong disapproval of his leadership and recent actions in the country.
'You know I was the whipping boy of the NGOs [non-governmental organizations] and the human rights stalwarts. But you know I have a special ano kay ano (something to someone),' said the President during a press conference in Davao City when the issue of his campaign against drugs was raised.
When asked who the person is, Duterte did not mention any name nor any clue about who the critic is. However, it showed that the President was firm in his words.
'She is a government official. One day soon bitiwan ko iyan (I will drop her name) in public and I will have to destroy her in public,' Duterte added.
READ ALSO: Dear President Rody: Keep MARCOS in ILOCOS
He further teased the media, 'That's the riddle there. Hintay lang kayo. Akala nila hindi rin ako nakikinig sa kanila (They may be thinking that I am not listening to them).'
Although there was no name that was dropped by the President, many say that it is Senator Leila De Lima who was part of the Liberal Party and clinched a seat in the Senate. De Lima served as the former Commissioner on Human Rights and secretary of the Department of Justice.
Duterte's all-out war may be compelled by a lot of Filipinos but he is firm with his campaign and will continue to destroy those who are involved in the drug trade. – Kami Media
READ ALSO: Mother of slain SAF commando to Aquino: You should be liable for the DEATH of my son
Source: Kami.com.ph