- Sinio and Zaito entertained FlipTop fans in their much anticipated rap battle
- Netizens were divided between the two FlipTop stars as both have entertaining piece
- The FlipTop video already gained more than 1 million views on YouTube in just five days
The flipping game was too strong between these two different FlipTop idols, Sinio and Zaito.
People who watched FlipTop Central Luzon presents: Aspakan 4 live at GPP, Mabiga, Mabalacat City, Pampanga on June 11, were obviously entertained by the two FlipTop stars, as well as the netizens who were also amused by the humorous rap battle video of the Sinio and Zaito.
The battle, which was one of the most anticipated event of FlipTop fans, already gained more than 1 million views in just five days.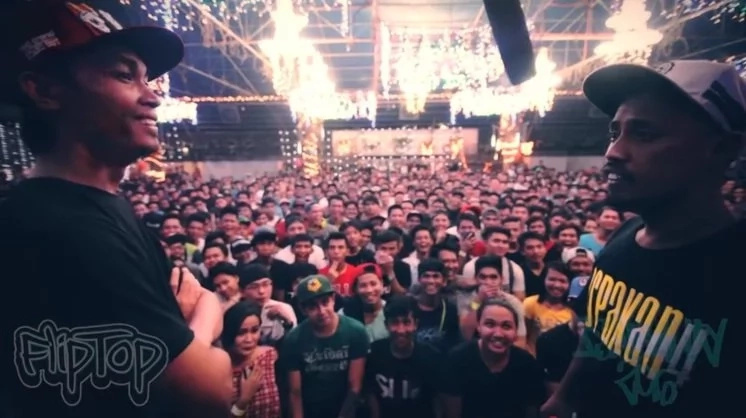 READ ALSO: Video of dancing topless PH soldiers went viral; their dance steps will amaze you!
Here are the netizens' reactions on the video:
Nyle Bantula: "redundant si sinio. pero magaling nmn sila pareho"
Chasz Gaddi: "Grabi 6 days palang lumipas, mahigit nang 1 million views.. Iba ka talaga . Sinio & Zaito.."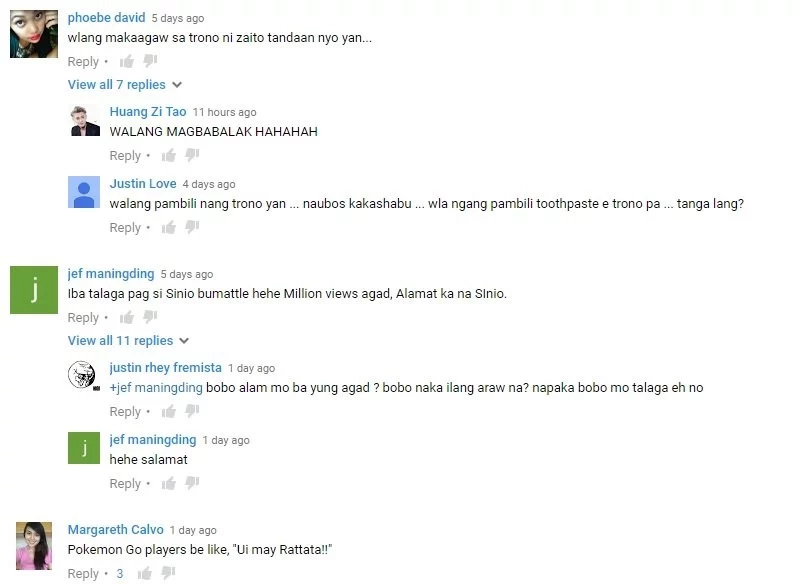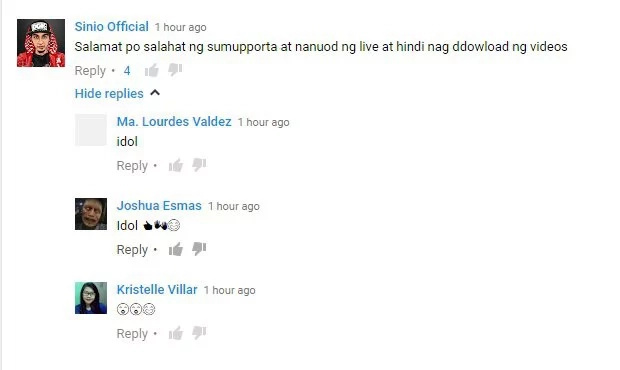 READ ALSO: VIRAL Filipino divers respond to haters, find out what they have to say
Patrick Concon: "Galing ni zaito mag freestyle… Lalo na nung nagbigay ng mga words si Lil john tas ginawang freestyle ni zaito"
Aira Badato: "Angas ni sinio!"
Mannix Galang: "IDOL ko parin silang dalawa :D nice battle ahahahahahaha"
READ ALSO: What Baron Geisler has to say about President Duterte's war on drugs; find out here
Sinio also commented on the videoand said: "Salamat po salahat ng sumupporta at nanuod ng live at hindi nag ddowload ng videos"
Sinio became famous because of his FlipTop jokes while Zaito is known for doing freestyle.
FlipTop: The First Filipino Rap Battle League or also called FlipTop Battles or simply FlipTop was founded by Aric Yuson also known as Anigma on February 6, 2010. FlipTop became famous through its YouTube videos on its official FlipTop became famous through its YouTube videos on its official YouTube account, "fliptopbattles".
FlipTop's has three rounds in every battle where a panel of judges determines the winner. It is participated by amateur and underground rappers in the country, and is referred to as the modern day "Balagtasan". - Kami Media
READ ALSO: Netizens went crazy over bacon with nipple on it!
Source: Kami.com.ph