Coleen Garcia dons eccentric looks
- Coleen Garcia shared several photos on her Instagram wherein she flaunted various looks
- The actress-model said that her pegs for the day were all for an endorsement shoot
- Fans complimented Coleen, noting how she resembled Hollywood actresses and performers
Actress Coleen Garcia surprised followers when she posted a mysterious photo of her donning blonde locks on her Instagram account on Friday, August 12.
Yes, you read that right – blonde!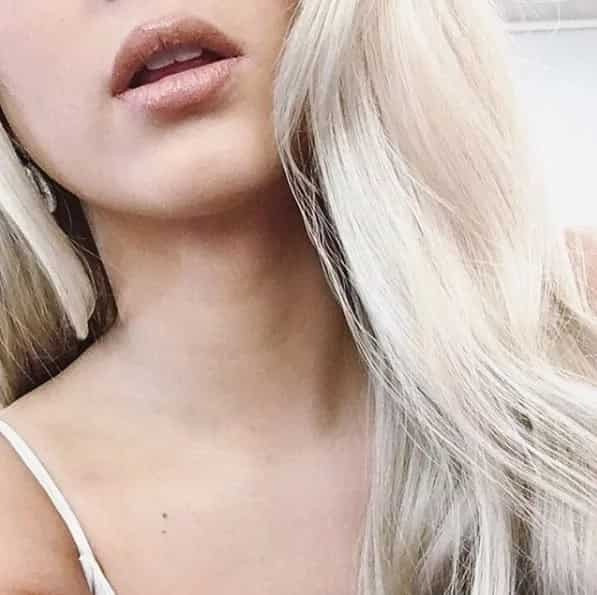 Apparently, the sudden change was brought by an endorsement shoot which the model wrote on her caption, although she did not disclose any information regarding which brand.
READ ALSO: If you look closely at this spooky photo it will send chills down your spine!
Not wanting to tease her fans any further, Coleen shared another photo. This time, she was facing the camera head on, showing off her doll-like features that would make every viewer look twice before realizing that it was not Barbie.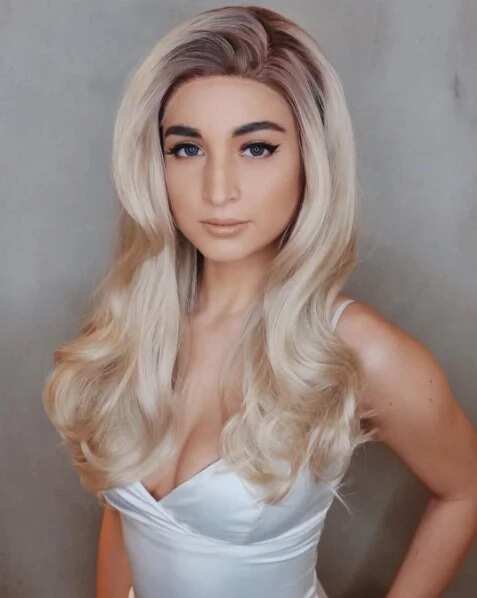 She clarified that she was going to try out 'different looks' for the day, on what web users could only speculate were the demands for the theme of the shoot.
A few hours later, Coleen dropped another bomb – flaunting her black hair with touches of eye-catching violet. The artists appeared to be having fun as she captioned her post with, "Crazy pegs for today."
READ ALSO: After a big fight wife left husband, but he wrote her THIS!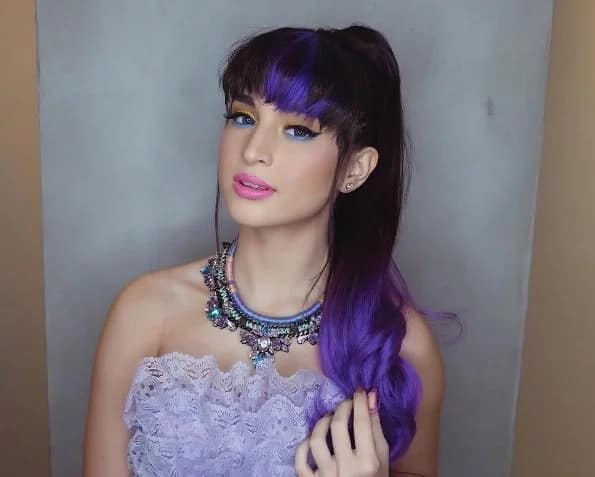 Her latest post featured a behind-the-scene shot, showing her in the middle of the set as she sported the blonde hair while wearing a long dress with a high slit.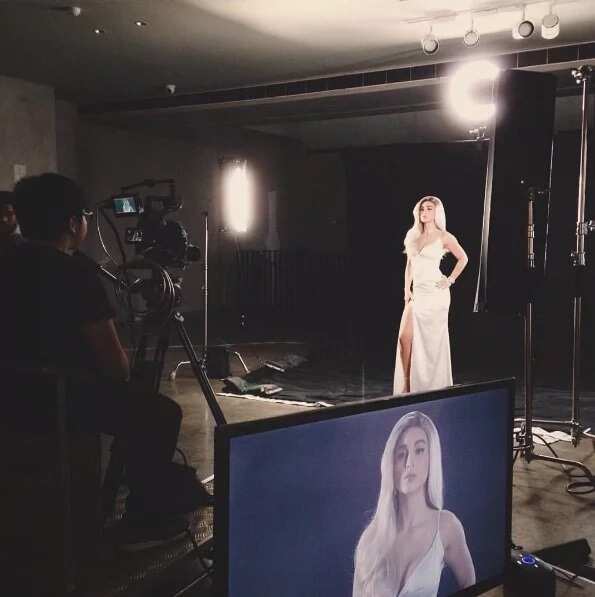 Fans were divided on how to react to the variety of looks Coleen was presenting to them. At first, most were unappreciative of her blonde hair – with some netizens writing harsh comments such as 'gay' and how the makeup did not suit her at all. A number easily assumed that Coleen dyed her hair, until helpful Instagram users pointed out that she was merely using a wig.
Eventually, they learned to accept the instant makeover and even noted how she resembled Hollywood actresses.
READ ALSO: Netizen outraged by LBC when a stranger claimed his P24K remittance
As for her more eccentric 'do, Coleen gained a lot of positive feedback. Quite a few of her followers preferred the hints of violet rather than the blonde, while others claimed that her edgy look reminds them of international performers Katy Perry and Ariana Grande.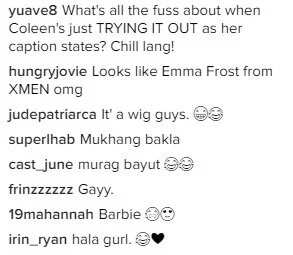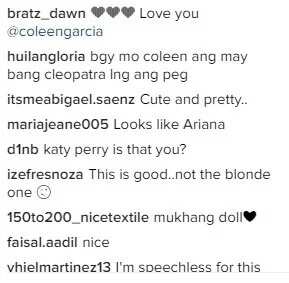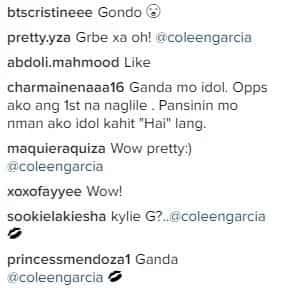 In a previous interview with ABS-CBN News, Coleen Garcia revealed that she would star with Jessy Mendiola and Arci Muñoz in an action-comedy film entitled 'Extra Service,' set to be released within the year.
Source: KAMI.com.gh