- Hidilyn Diaz won the silver medal in the Rio Olympics for the 53-kg women's weightlifting competition
- Her win is the first Olympic medal for the Philippines after a drought of 20 years
- Her city will be giving her a grand welcome in addition to P500,000 incentive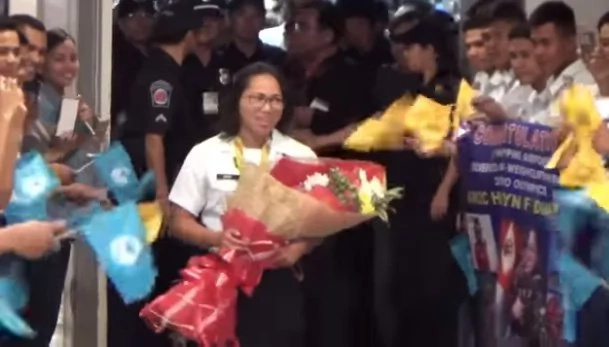 Hidilyn Diaz, the first Filipina to win a medal for the Philippines, and the first Olympian to win a silver medal for the country after 20 years of nothingness will be coming home. According to Zamboanga mayor, Maria Isabelle Salazar, Diaz's welcome will be "more than a beauty queen."
Diaz will be welcomed with shower confetti and a grand motorcade. Having brought distinctive honor to the Philippines, she deserves the finest welcome imaginable.
READ ALSO: Duterte praises Hidilyn Diaz's win
The Olympic silver medalist has already met with President Duterte last Thursday where he took the opportunity to congratulate Diaz for the honor she brought to the country.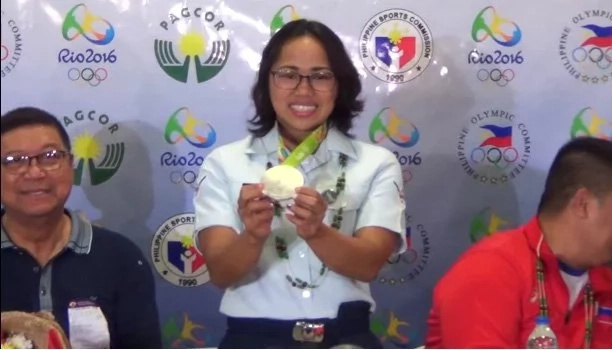 She will be coming home to Zamboanga this afternoon (Friday, August 12) and will be given an incentive of P500,000 for winning a silver medal in the 2016 Rio Olympics.
A representative from the City Information Office of Zamboanga, Christian Olasiman, urged Zamboangueños to "go out on the streets" and show love and gratitude for the two Olympians – Hidilyn Diaz and Nestor Colonia, both of which represented the Philippines in weightlifting.
READ ALSO: Colonia responds to criticism after Olympic loss
Diaz competed in the 53-kg women's weightlifting while Colonia competed in the 56-kg men's weightlifting category.
Diaz almost quit weightlifting in 2014 when she did not qualify in the Southeast Asian Games. However, her coach, Alfonsito Aldanete, didn't quit on her.
According to Aldanete, Diaz lost focus when she didn't qualify. Her allowance of P40,000 was reduced to a mere P9,600.
READ ALSO: Filipino celebrities congratulate Hidilyn Diaz's Olympic win
He was the one who convinced Diaz to stay in the sport and to prepare herself for Rio. He told her that she has been training for 14 years and now she would only have 14 months to train for the Olympics. He also promised her that after Rio she would be "set free."
Now that Diaz won the silver medal in the Olympics, one would have to give her a compelling reason not to further pursue weightlifting.  – SD, Kami Media
Source: Kami.com.ph