When we post something on our social media accounts, our goal is to reach as many people as possible. While others' prefer to have certain layers of privacy, most us want the whole world to know what we're doing and where we are.
Most of the time, we also share what we feel about something. We resort to social media to rant about things we feel strongly about hoping that someone out there will be able to relate with us.
While there are those who are famous for showcasing their talents and wits in the online world, there are also those who made headlines and went viral for wrong reasons. Let's take a look at some of them. 
1.) MRT Girl Karla Monique Olandesca
Let's start this list with the most current one. Karla Monique Olandesca earned the spotlight for posting a rant about her experience with government-owned Metro Rail Transit (MRT). In her post, she narrated how a guy, identified as Aldrin Ryan A. denied her a seat. She further described the man to be as ugly as his attitude.
Many 'netizens' called out Olandesca's act saying it was inappropriate. Angered by what she did, apart from bashing her, netizens did a background check about Olandesca. One netizens exposed what is believed to be Olandesca's secret job.
READ ALSO: Outraged 'netizens' revealed MRT girl's secret job, the truth will shock you!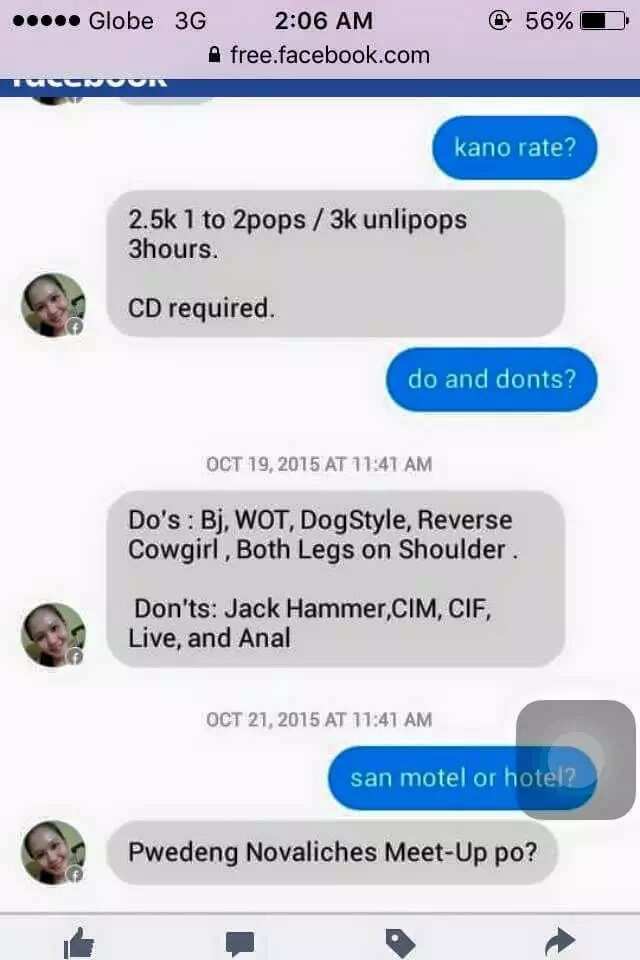 2.) Amalayer Girl
Do you remember this woman back in 2012? Well, Paula Jamie Salvosa or Amalayer Girl came into online fame after her video shouting at a security guard while alighting the Light Rail Transit (LRT)  went viral. The expression Amalayer was taken from the video where Salvosa was heard saying Amalayer multiple times. She actually meant "I'm a liar" but was trying to sound American but failed apparently.
Her story was picked up by various media organizations. Her story was even featured on ABS-CBN's Maalaala Mo Kaya. Well, after months of bashing and death threats even, Salvosa now serves as an inspiration to many everytime she shares the lessons she learned.
Well, the common thing about numbers 1 and 2 is that, both their stories happened in the government-owned public mass transport system.
READ ALSO: MRT Man, now identified! Find out who he is
3.)  El Nino La Nina
Miss Earth Philippines is known for its dedication to tackle issues about the environment but Zambonga's representative, Bellatrix Tan shocked the world with her famous answer to the question about #ElNinoLaNina. The young beauty from Mindanao appeared to have a little to no knowledge about the phenomenon.
Tan, in her interview said, that while she failed the first time, she can't be stopped from joining pageants. I guess we'll be expecting more from her soon!
READ ALSO: Doctors said that one of the newly born twins was dead. But then parents saw this…
4.) Ms. Nene Meme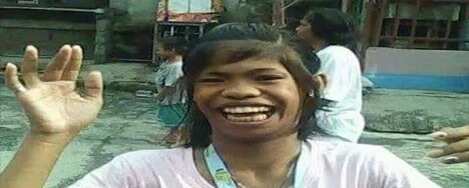 I'm sure at some point you've encountered that funny meme featuring her. Mariel Villegas also known as Nene meme has gone viral after her photo (above) was used by netizens as a meme.
You'd often see her photo with various texts expressing what the person who edited the photo feels. It's sad however that Villegas was mocked by many netizens because of her looks.
Well, she was interviewed by GMA's Kapuso mo Jessica Soho and you can laugh all you want but Villegas is not your ordinary girl because she is a consistent honor student. When asked about her viral photo and netizens mocking of her, she just shrugged it off with positivity.
READ ALSO: Justin Bieber's new nude snaps showing his 'thing' with rumored fling went viral!
5.) Janina San Miguel
If there's a list of online superstars who made headlines for wrong reasons, Janina San Miguel will always be a top pick. Famous for her answer during the Binibining Pilipinas pageant, San Miguel has been the subject of many online criticisms. While bashed and criticized heavily for her answer, San Miguel won a Binibining Pilipinas crown which was passed on later that year after she backed out for personal reasons.
With all this, I'm sure her family...her family...must be so proud of her. -Kami Media
RELATED: WATCH! #cowboytwerk Cowboy dad dances with 2-year-old daughter after long day's work
Source: Kami.com.ph