- Earlier this week, Chief Justice Maria Lourdes Sereno and President Rodrigo Duterte have been in a verbal war regarding the list of narco-officials which the Chief Justice criticized
- On Thursday, Duterte apologized to Sereno for the 'harsh words' said
- The Chief Justice still has not responded and has been keeping her silence since Wednesday
The ongoing spat between President Rodrigo Duterte and Chief Justice Maria Lourdes Sereno is about to be finished, now that the tough-talking president has apologized to her.
On Thursday, he announced his apology publicly for the harsh words he never intended to say.
It has been known that Sereno questioned Duterte's list of narco-officials, which also included seven judges. In response, she wrote an open letter to the president which criticized extrajudicial killings done in the wake of his war against drugs and detailed the separation of their powers as stated in the Constitution.
READ ALSO: UPDATE: Full text of Sereno's letter to Duterte
"It would matter greatly to our sense of constitutional order if we were given the chance to administer the appropriate preventive measures without the complications of a premature public announcement," she stated in her four-page letter.
The Chief Justice also advised the alleged judges that they should not turn themselves in since it is in their power to discipline the police.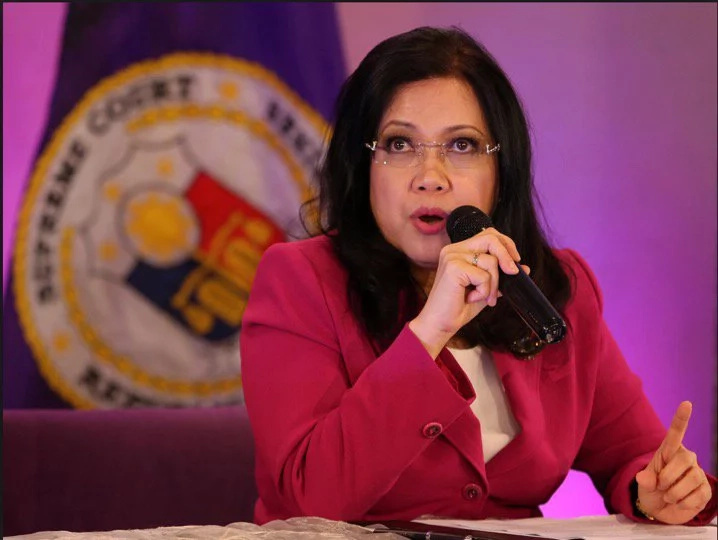 (Photo credit: inquirer.net)
However, her response was not taken lightly by Duterte. He threatened that he will impose martial law if she continues to pry into his war against drugs.
READ ALSO: Duterte threatens to declare MARTIAL LAW if Judiciary refuses to cooperate
He warned her not to create a 'constitutional crisis', or else she would not be honored by those in the executive department.
"Many things have been said, there is no need to add to what has been said," was Sereno's reply after Duterte's heated statement.
After his apology, the president said that his outburst was caused by media pressure. The same case also goes for his announcement of narco-officials last week, which turned out to be partly erroneous.
READ ALSO: 'Errors' of President Duterte's drug list
He said that every time there is a press conference, someone from the media always asked him when he is going to release the list of high-ranking officials involved in drugs.
Despite his publicized fit, Duterte said that providing important information to the public is part of his job as the president.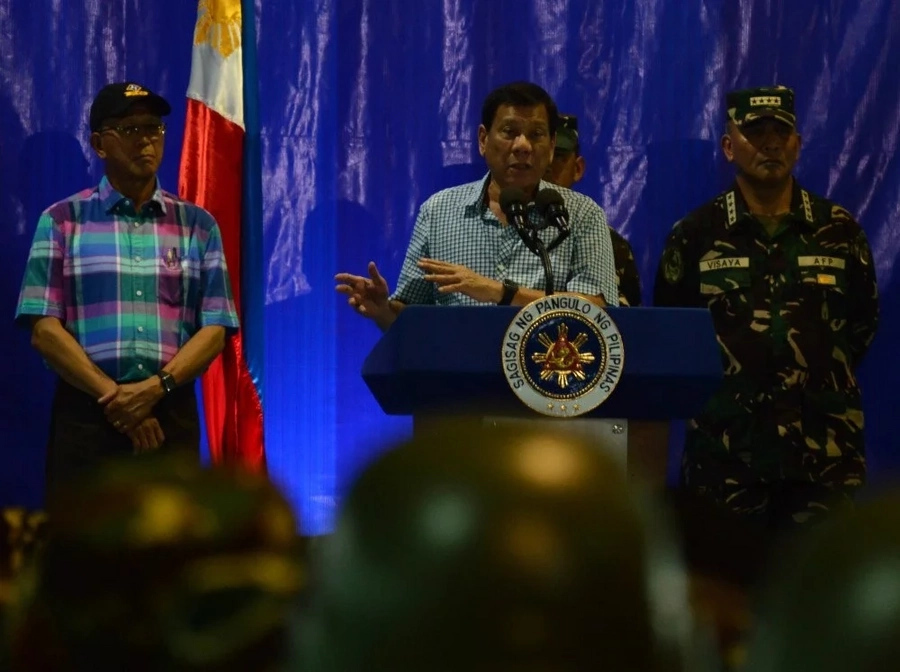 (Photo credit:
inquirer.net)
"My job is to inform the people of their surroundings so that they may avoid harm and danger," he said.-Kami Media
READ ALSO: Supreme Court to probe 4 'DRUG judges' named by Duterte
Source: Kami.com.ph