- Photos of an old man from Davao Oriental went viral, showing him carrying rolls of banig or native mats
- The old man sells these mats, walking from one city to another which is 24 kilometers apart and returns home afterward
- Netizens expressed their concern for the old man, while some understood his actions
There will always be men who would continue to work despite their old age, and while that is a valiant thing to do, there are instances that some need help instead.
Such is the case of this 83-year-old man in Davao Oriental, who goes from the city of Mati to Lupon to peddle his wares - native sleeping mats - from one house to another.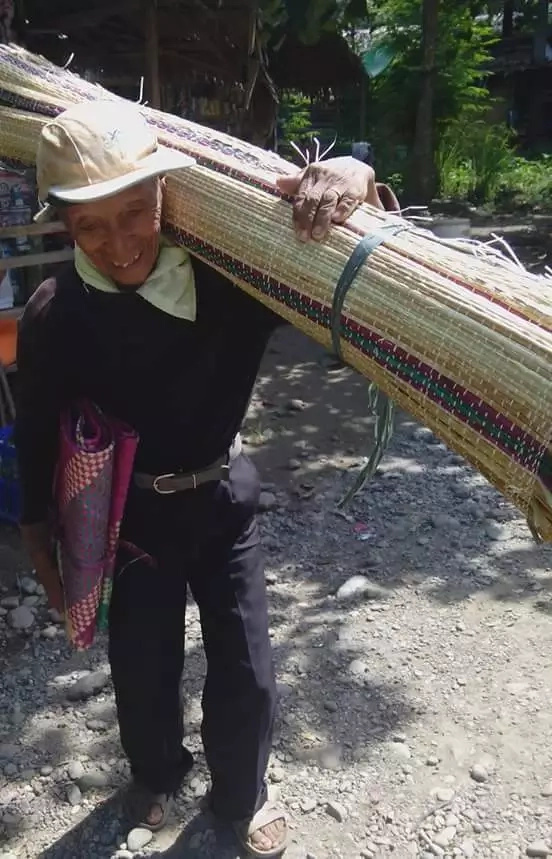 (photo credit: Tambayan ni Berto Facebook page)
Imagine the hard work this old man goes through daily, walking more or less 50 kilometers per day just to sell his goods. The estimate distance between two cities is around 24 kilometers, so one round trip will cost him half a hundred miles.
READ ALSO: What this old couple does every day just to survive will break your heart
The native sleeping mats he sells are not even of the small variety - they are ones meant to be spread all over the floor. In the photos snapped by a concerned netizen, the old man carries rolls of these mats over his shoulder. There are times that he does not sell all of his goods and returns home with a heavy load still.
The netizen who shared the photos of this old man appealed to social media users to help reach the Department of Social Welfare and Development (DSWD).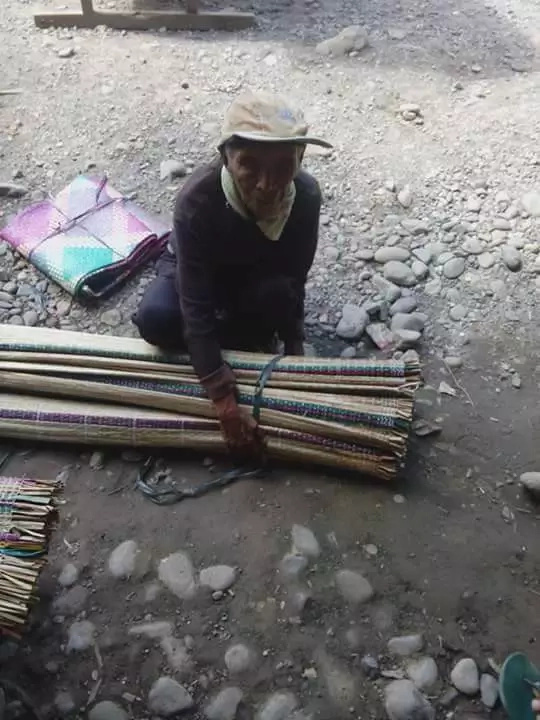 (Photo credit: Tambayan ni Berto Facebook page)
The government agency can help the old man, as well as other senior citizens, by giving them a social pension totaling to P500 monthly. According to the Official Gazette, the social pension is subject to 'a review every two years by Congress, in consultation with the DSWD within three months after convening the Congress.'
READ ALSO: Scavenger grandma finds P165k; what she did to the money is this
Despite DSWD's offer, it might take a while to be implemented considering that the agency cannot immediately accommodate all of its cases.
There are other government units, such as the Social Security System (SSS), that can help the old man but it would also be a stretch if he does not have the requirements needed to get a pension.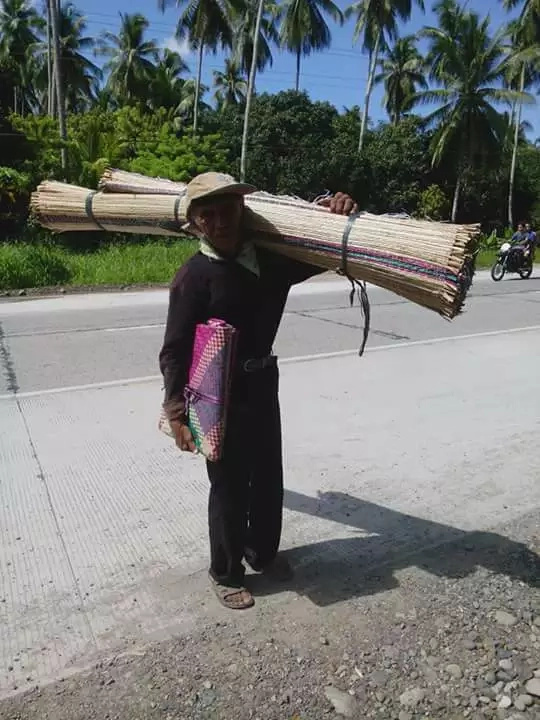 (Photo credit: Tambayan ni Berto Facebook page)
Netizens were of two camps regarding the old man's situation.
READ ALSO: Duterte agrees to SSS pension increase
One side was saddened, expressing their desire that help comes to him so that he can live his life peacefully without worrying how he will live tomorrow.



On the other side, they assumed that the old man is used to work during his younger years and could not give up on it. They also commended him that despite his old age, he still has the strength to work hard for himself.



Other commenters noted that those who were used to work at an early age usually rely on their selves, even if they already have children.
READ ALSO: The reason why this child studies under a street lamp in Davao City will touch your heart
To sum it all up, netizens are aware of the condition that some of our elders face and that God bless them for their decisions.
While it is still better that the old man gets help, we cannot praise him enough for his dedication and hard work, facing every day with success and failures.
Share in the comments what you think of the old man's situation.-Kami Media
READ ALSO: Never too late: 63-year-old grandpa finishes elementary
Source: Kami.com.ph