Binay vs Duterte: Two threaten each other to jail once elected
The mud-slinging games continue between presidential candidates Jejomar Binay and Rodrigo Duterte as both promised jail time once they were elected president.
Binay headed to Zamboanga to seek support from voters to whom he promised to send Duterte and his alleged death squad to jail once he secured the presidency. He even accused his opponent of killing children and journalists.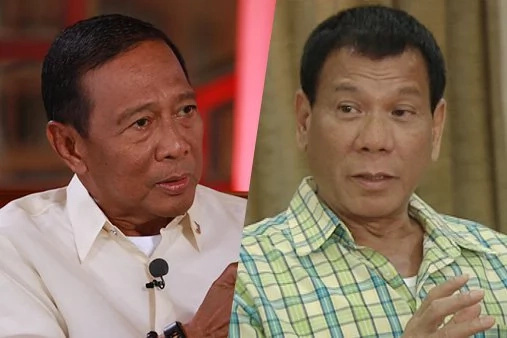 The United Nationalist Alliance bet said that he would create an independent commission that will investigate the alleged "summary killings" of "Dirty Rody". Binay added that Duterte and his death squad will be the first big fish under Binay's administration.
However, Duterte retorted to Binay's claims that he will see Binay in jail. "He should investigate himself," Duterte told reporters in Lapu-Lapu City, Cebu, on Thursday, April 14.
"Pantakot lang nila yan sa akin (that's their threat against us)," Duterte said. He continued, "Di naman ako matakot. Sabay-sabay kayo sa Muntinlupa (I am not afraid. You [and your co-conspirators] will all go to prison together.)
Duterte previously said that if Binay did not win the presidency, he and his family will be thrown in jail. Binay and his cronies will suffer embarrassment and justice once Duterte resides in Malacanang.
The Davao City mayor also cited the corruption investigation and cases that the Binays and their friends from whom they received money will be jailed.
He said, "That's conspiracy actually. When you help hide stolen money, you are also a principal."
Source: Kami.com.ph