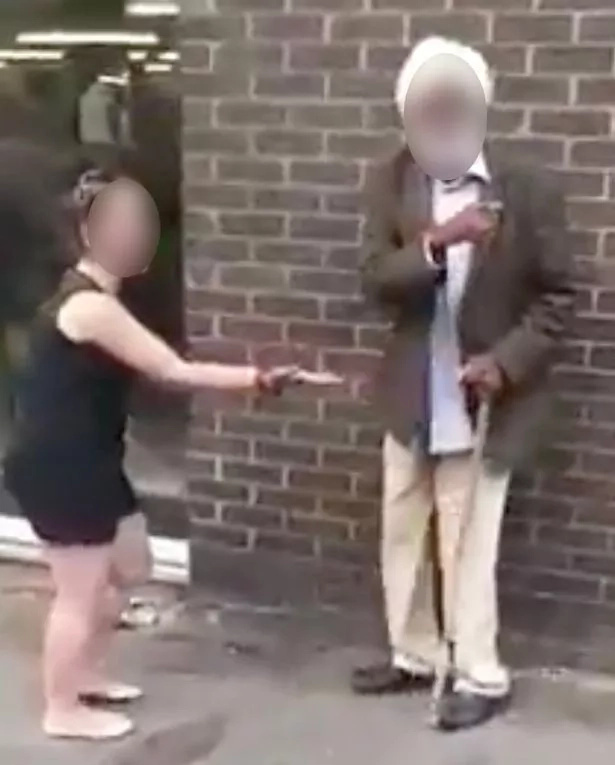 - A prostitute is running after an old guy in a turban demand he pay her for her services
- The old man is unwilling to pay up and tries to ignore her
- But when he's had enough he raises his walking stick in an atempt to attack the girl
This hilarious video was caught in Walsall, West Mids.
A practitioner of the oldest profession in the world is running after an old man in a turban shouting at him to pay for her services.
Allegedly, the man in the turban only payed 2 pounds for a service that costs 20. The priestess of love runs after him screaming, "I want me money! I want me money!"
READ ALSO: This Indian boy's eyes bleed and pop out of their sockets!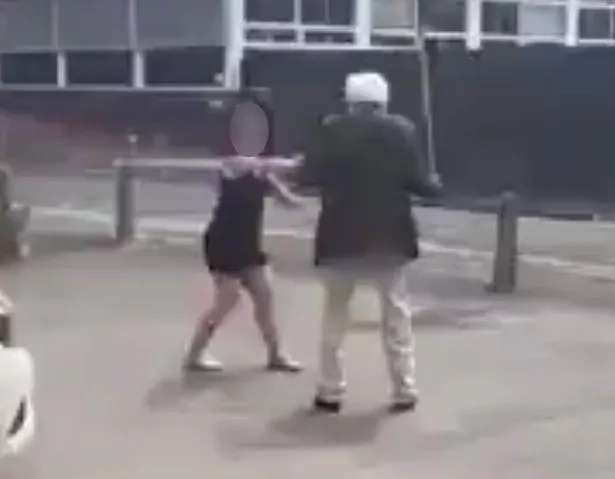 She even threatens to call the police and tells the person filming her that she had sexual intercourse with the old man and he only payed 'two quid.'
She follows the old guy across a couple of blocks demanding he pay her the correct amount. The old man becomes frustrated with her antics and wants to end this charade by resorting to physical violence.
He raises his walking cane to hit her as she taunts him: "Hit me with it then!"
And when he does seem to hit her she yells: "Don't you f*****g ever hit me."
READ ALSO: This shocking case of animal abuse will bring tears to your eyes
READ ALSO: A dozen angry parents beat this school teacher black and blue
Source: Kami.com.ph