– Danita Tutt has devoted her life to her terminally ill son Colby
– But eventually doctors found the truth – the boy had been starved by her own mother for 13 years
– She did it just to grab the attention and to "take care" of him
Colby was born prematurely and has been battling a heart condition, kidney disease, short-term memory loss, high functioning autism and brittle bone disease his entire life.
His mother Danita Tutt devoted her life to him, taking care of him, but recently Colby's health became worse. That's what the mother told media last April:
READ ALSO: Mother has "incredible" sex with her son and want to marry him
"He has a colon three times the size of an adult's colon and he has to do stomach flushes every night. He cannot absorb any nutrients on his own so his diet consists of total parenteral nutrition supplements and his weight is down to 56 pounds."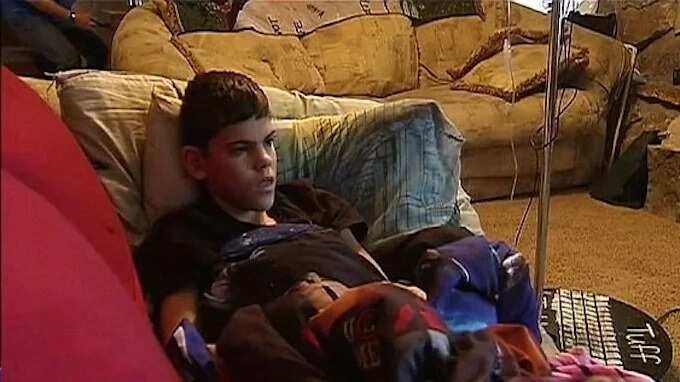 Colby's health got worse after fighting 34 separate medical conditions for years. "He keeps telling us that he is ready to go to Heaven so he won't be sick anymore. It just gives us peace knowing he is going to be with our savior," Tutt said after starting GoFundMe campaign to collect money for her son's treatment and surgeries.
But then one day when Danita wasn't around a hospice worker suddenly noticed that Colby actually could eat. And it happened after she was told that the boy couldn't have solid foods.
READ ALSO: Woman forced her daughter to marry this man, but young girl never thought he would live with such a monster
"My evening with Colby was surprising in that Colby ate a bean and cheese burrito, a piece of cake and approximately 20 ounces of sweet tea and tolerated it all," said administrator Connie Koehler.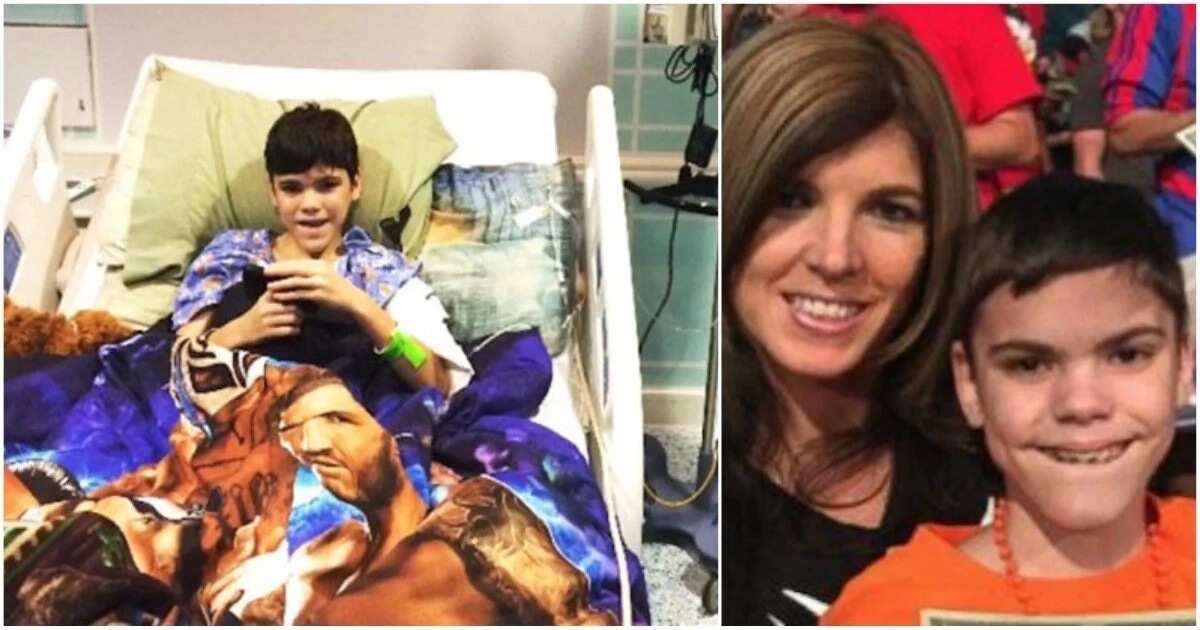 He immediately reported about that and then Tutt has been arrested for starving the poor boy, keeping water from him, and faking his illnesses for attention. At that moment he weighed just 55 pounds, had a colostomy bag, a central line, and a feeding tube.
Now Colby fortunately is eating on his own and had had his central line, colostomy bag, and feeding tube removed. Also he began to gain weight and started to feel better.
READ ALSO: This young girl was almost raped during a water polo game
Source: Kami.com.ph