- Producer Mark Gordon announced the official reboot of the fourth novel in 'Chronicles of Narnia' series
- The C.S. Lewis Company is set to produce the film with 3 more production companies while the screenwriter of 'Life of Pi' and 'Finding Neverland' will write the script
- The three movies before it which started with 'The Lion, the Witch, and the Wardrobe' earned $1.58 billion
If you're a self-confessed bookworm since a kid then you must have read Harry Potter, the Lord of the Rings trilogy, and other classics.
There were some apprehensions about turning these page-turners into motion pictures – including a lot of complaints regarding some chapters of the books omitted in the film adaptation just to fit the entire story into a 2-hour length movie.
However, fans of the enchanted series 'Chronicles of Narnia' written by C.S. Lewis were ecstatic when the first one out of the seven books turned into a well-received movie.
READ ALSO: Shocking video of lion attacking and biting little child on Mexican TV show
6 years after its last installment, the series announced its comeback with 'The Silver Chair.'
The C.S. Lewis Company, The Mark Gordon Company, and Entertainment One will join with Sony-owned studio TriStar pictures to produce the fourth novel.
Meanwhile, David Magee, the screenwriter of 'The Life of Pi' and 'Finding Neverland,' is set to give life to the script.
READ ALSO: Find out why Cebu City mayor's power over police was stripped off
In a statement released on Tuesday, the producer Mark Gordon expressed his excitement in working with the producers but more so, in bringing a new chapter to both old and new fans of the Narnia franchise.
This was an inevitable event as the worldwide success of the first three films grossed $1.58 billion. The franchise, which started in 2005 with 'The Lion, the Witch, and the Wardrobe,' captured not only the children but those who are young at hearts too.
The tale began with the Pevensie children who accidentally discovered a wardrobe that led them to the magical land of Narnia.
READ ALSO: Mother bear swims in the lake with her cubs among unsuspecting people. See what happens next
Next in its tails were 'Prince Caspian: The Return to Narnia' and 'The Voyage of the Dawn Treader' which were released in 2008 and 2010 respectively. Both of their plots follow the siblings and their journey.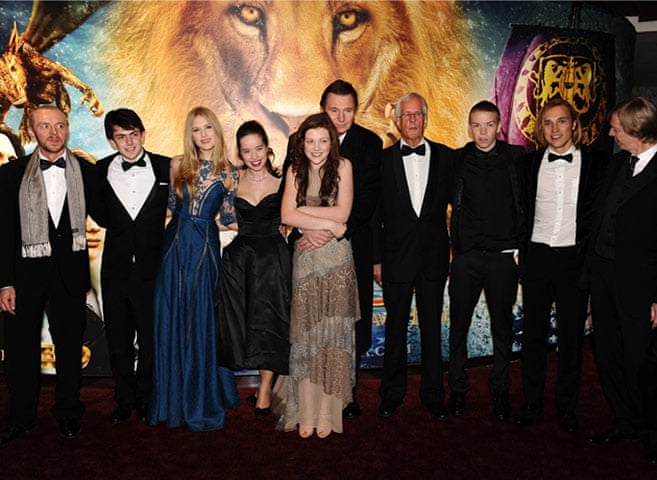 However, the 'Silver Chair' which was published on September 1953, introduced a new era since it doesn't include anyone from the Pevensie family. In fact, Prince Caspian who was young in the previous film will now appear as an old man.
No word has been out yet on when will it be available on theaters and who will be the cast to watch out for.
READ ALSO: The reason why this child studies under a street lamp in Davao City will touch your heart
Considered as a classic, the Narnia Series was released from 1950-1956. Characters from both Greek and Roman mythology were present in the story. It was the author's best-known work which was translated into 47 languages.
Source: Kami.com.ph