- President Rodrigo Duterte's name-and-shame campaign does not aim to neglect due process according to presidential spokesperson Secretary Ernesto Abella 
- Abella justified that the president's move is to actually give chance to the alleged drug personalities to clear their names
- More or less 600, 000 drug users and pushers already surrendered to the Philippine National Police (PNP)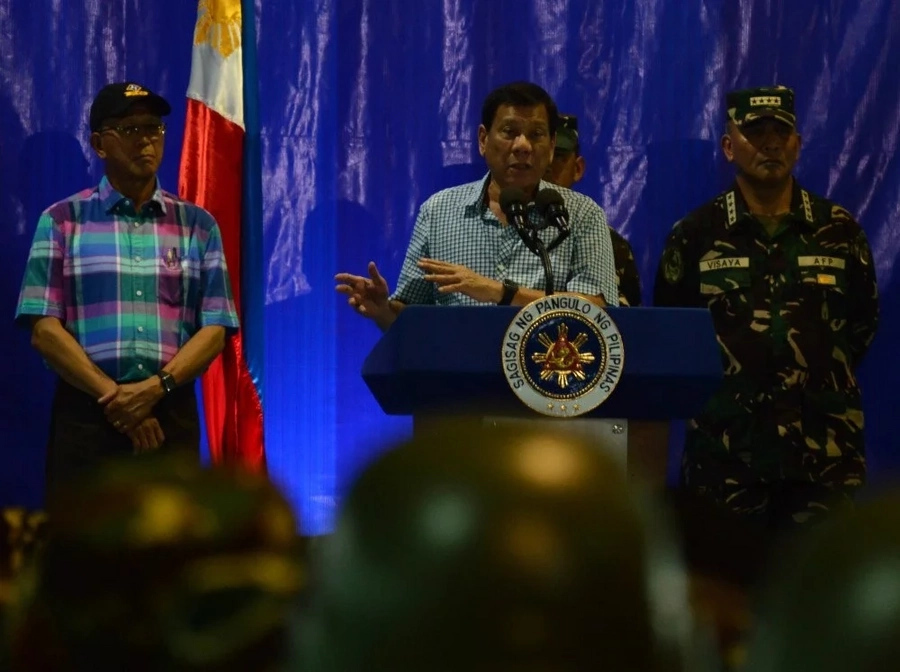 READ ALSO: How did Singaporeans react to Duterte's methods? Find out
President Rodrigo Duterte is not trying to avoid due process according to presidential spokesman Secretary Ernesto Abella.
The shame campaign of the iron-fisted president against suspected drug protectors is meant to accelerate the process of catching the suspects and afford them the chance to clear themselves of the allegations.
Abella said Duterte's not skipping due process with his campaign, rather it allows drug personalities to show up and inspire them to prove themselves if they really are not involved in any drug activities.
"It's not a circumvention so much as a shortening of process considering the fact that already there are 600,000 surrenderees, approximately," Abella told reporters.
READ ALSO: ISIS threatens the Philippines; Duterte says prepare for attacks
The presidential spokesperson defended Duterte's drug list. He explained that there is no lawful process being shortcut with the president's move. Duterte, according to Abella, is simply naming the persons of interest.
"So he is simply facilitating the whole process by encouraging those who are already considered persons of interest to be able to come out and explain themselves," he noted.
In a news briefing on Tuesday, August 11, chief presidential adviser Salvador Panelo compared how the announcement of Duterte is similar to that of how the media works.
READ ALSO: 'Errors' of President Duterte's drug list
"You know the announcement of the President is akin to us media men and women and broadcasters and columnists when you for instance expose a scandal, an anomaly, you name the persons involved, you have not formally charged but you already mentioned the names," Panelo justified.
In the meantime, the chief presidential legal counsel claimed that the administration will soon announce its future plans for those around 600,000 drug users and pushers who turned themselves in to the hands of the Philippine National Police (PNP).
"It will be unrolled in a little while. In a few days, there will be indications of what is being done. It is all being addressed," Abella furthered. -Kami Media
RELATED: DRUG lord teams up with ISIS terrorists to KILL Bato & Duterte!
Source: Kami.com.ph