– Car passengers in Russia had been flung out of the car and miraculously survived
– There were three young men in Lada aged between 19 to 26 years
– The driver died later on the road to hospital
The incident took place on the road in Volosovo, small town not far from Saint-Petersburg, Russia. Shocking footage was caught by another driver on his dashcam.
It shows how three passengers flying through widescreen towards the camera, but somehow they managed to survive this horrendous crash. It's reported that were not wearing their seat belts.
READ ALSO: Truck driver warns all econobox drivers that brakecheck trucks!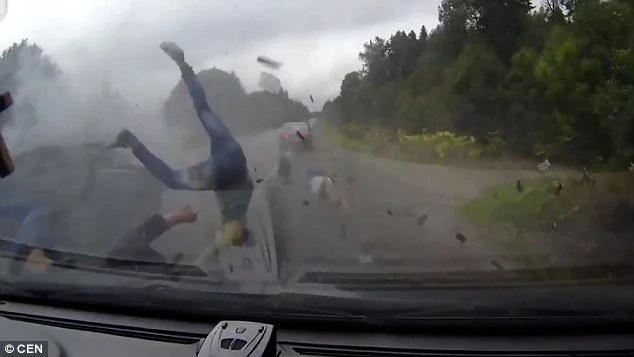 Unfortunately, 20-year-old driver who remained strapped inside died on the way to hospital.
The shocking car crash reportedly have been caused because the driver embarked on an overtake at high speeds. The car was caught by a passing truck as he couldn't slow down.
READ ALSO: Poop truck explodes on the road flooding cars with poop (video)
Another driver who shot the footage was shocked, and you can his wife screams: "Call the ambulance! Where are we?"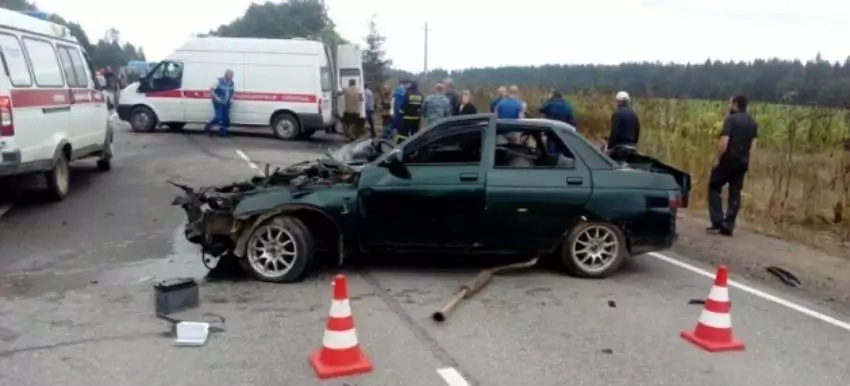 At least one of the passengers suffered severe injuries and was placed in intensive care. The 21-year-old woman is thought to have broken her leg and arm.
Watch the horrific footage below.
READ ALSO: Outraged man jumps on the car and headbutts its windscreen
Source: Kami.com.ph