- Outraged 'netizens' revealed famous MRT girl's secret job
- Monique Olandesca has been bashed online for posting a rant about a man he described to be 'ugly' and 'ungentleman'
- Netizens reacted after finding out the truth about Olandesca's secret job
Think before you click!
In a world where everything revolves around social media as the main source of information, we're always reminded to rethink whatever it is that we'd like to share.
While social media is generally used for communicating to our families and friends, the virtual world has become an equally-valid tool for political participation.
READ ALSO: VIDEO: Statue of Jesus OPENS its eyes inside a church! Is it a MIRACLE or a hoax?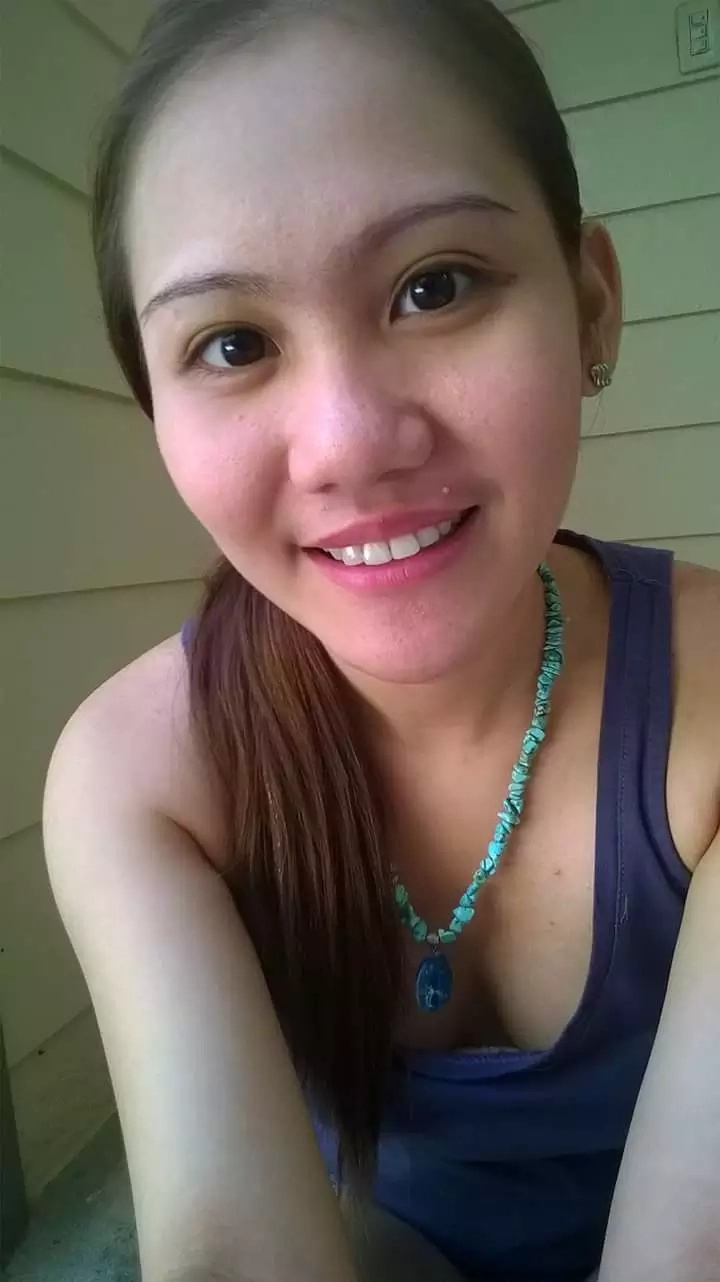 Platforms like Facebook now serve as an avenue for us to air what we feel about certain things. While some of the things we post reach many people, some rants earn the spotlight for wrong reasons.
A woman named Monique Olandesca posted a rant on August 10 detailing her experience in one of the government-owned public mass transport system.
The post which received 10K likes, 2,038 shares, featured a man whom, as Olandesca said, 'very ungentleman'. In her post, she called the man ugly and compared his physical appearance to his attitude. She said that his attitude is as ugly as his face.
READ ALSO: Justin Bieber's new nude snaps showing his 'thing' with rumored fling went viral!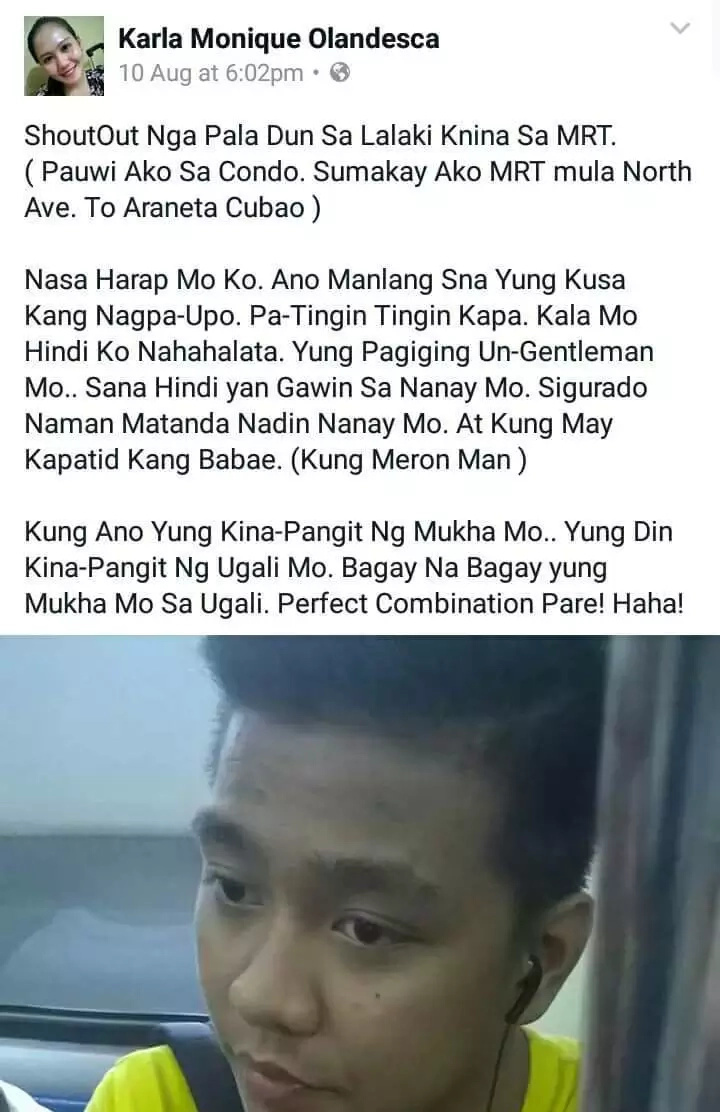 The reason was apparently because the man didn't give Olandesca a sit in the Metro Rail Transit (MRT) . The woman then shared her story online only to receive hundreds of comments from outraged netizens who called out her actions.
Many bashed Olandesca and expressed their concerns for the man who didn't consent for his face to be publicized.
Here are some of the reactions of the netizens on Twitter:
READ ALSO: Bulacan mayor offers 50K bounty to suspect on barangay hall shooting of couple
READ ALSO: School bus collided with truck carrying butane, explosion caught on video!
Fueled by extreme anger, netizens did a background check of who Olandesca really was. One netizen shared a conversation which was allegedly between him and Olandesca.
The conversation was about a woman which is believed to be Olandesca offering pleasure in exchange of money. While the story is yet to be verified, many netizens have already reacted to this.
READ ALSO: Queence Delos Reyes killer is a kagawad and tried to mislead investigation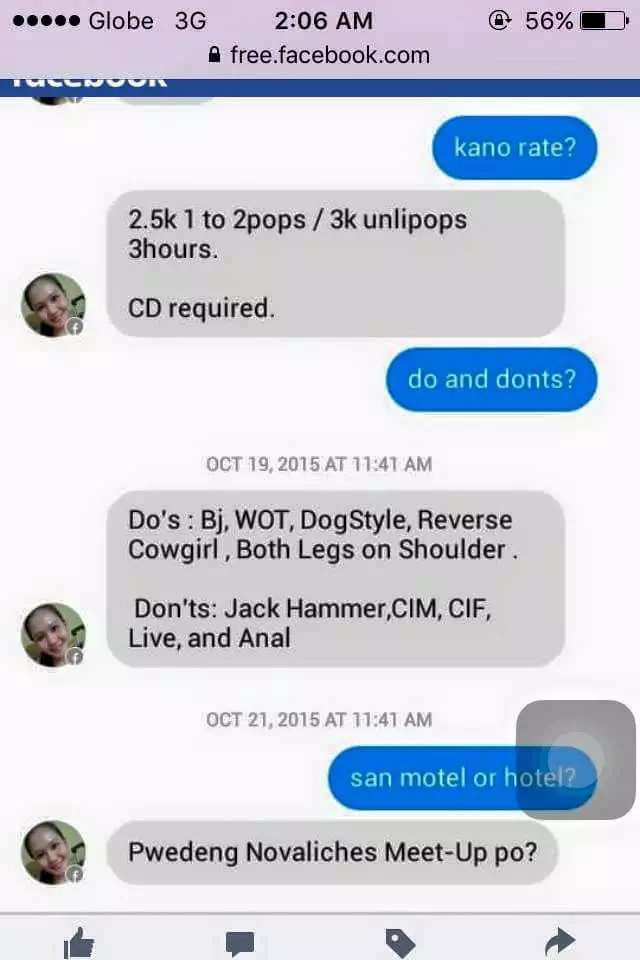 Some of the reactions are as follows:
READ ALSO: 1M worth footbridge collapsed in Iloilo
Meanwhile, netizens also urged the man to file a harassment case against Olandesca for what she's done. The post which has gone viral which included the man's photo is also considered as cyberbullying. As of this posting however, there's no report of any case filed against Olandesca yet. -Kami Media
RELATED: Girl who called Senator De Lima and Drilon "pigs" online said she was paid