- Bianca Gonzalez is an ABS-CBN TV host with Twitter handle @iamsuperbianca
- She got into a heated Twitter exchange with martial law supporters who undermined the hardships of martial law victims
- Many Twitter users rallied behind her but there are also those who insisted that there's nothing wrong with martial law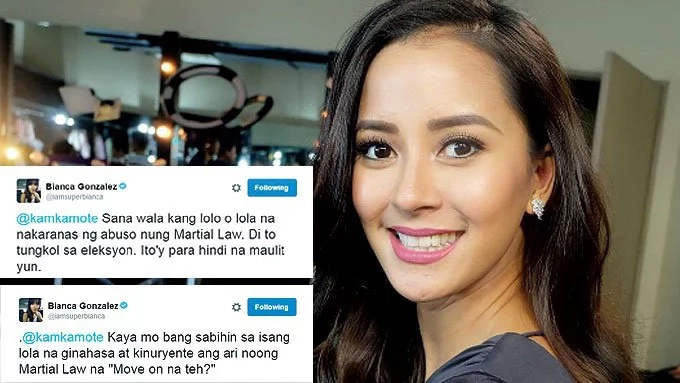 Enough is enough! Bianca Gonzalez can no longer contain herself after she was bashed by several Twitter users for sharing a video of martial law victims, recounting their horrible experiences during the Marcos regime.
READ ALSO: Senators react to Duterte's martial law threat
The ABS-CBN TV host didn't mince words in countering their negative comments after she shared "Millennials for Martial Law," a video showing a conversation between some young people with martial law victims.
In the video, the said victims told their stories of pain and suffering in the hands of a dictatorship, where rights were not given due recognition by the government and "due process" was not something that people enjoyed.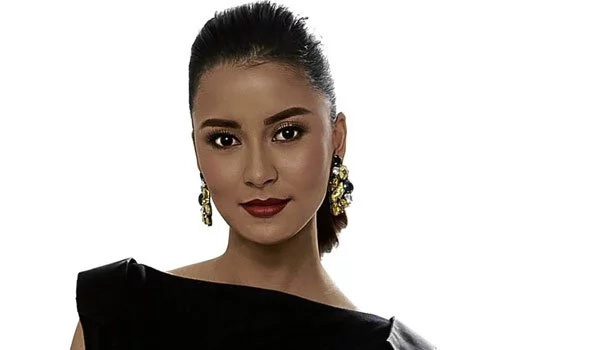 The tough tweet war started after Gonzalez concurred with a tweet of one of her followers, @philbertdy, saying that the threat of martial law is still present and now isn't the right time to just "move on" from it.
READ ALSO: Robredo against Marcos burial at Libingan, says he is no hero 
After Bianca retweeted @philbertdy's tweet, another Twitter user, @boynxtdoor4u, asked what's wrong if there's martial law. At this juncture, Gonzalez replied, "Please don't ask such things," and attached the YouTube video, in the hopes of knocking some sense into @boynxtdoor4u.  
Apparently, the fury of Gonzalez was directed towards @kamkamote. She replied twice to this user with such feisty words that martial law victims would definitely cheer her on.
As a last note, Gonzalez said that forgiving is divine. However, she emphasized the fact that one can only forgive somebody after he asks for forgiveness. So there really is nothing to forgive without admission and without asking for "forgiveness."
The heated exchange between Gonzalez and the martial law Twitter fans came about in the light of the recent pronouncements of President Duterte on the possibility of declaring martial law. – SD, Kami Media
READ ALSO: Bayan calls out Marcos' burial
Source: Kami.com.ph