School bus collides with truck carrying butane, explodes
- A school bus collided with a truck carrying 6,000 butane cannisters in Barangay San Isidro, Talisay City Cebu
- Two students including the driver were injured in the incident
- The explosion also damaged other vehicles parked in the area
Parents are always concerned about their kids. Safety is always their top priority.
As a result, parents opt in to have the best services they could have for their children. In school, parents choose to have their children travel through legitimate school bus services. This is to make sure that their young ones will arrive at the desired destination safely.
What happened in Barangay San Isidro, Talisay City Cebu yesterday, however is surely something that parents who avail of school bus services did not anticipate to happen.
READ ALSO: Queence Delos Reyes killer is a kagawad and tried to mislead investigation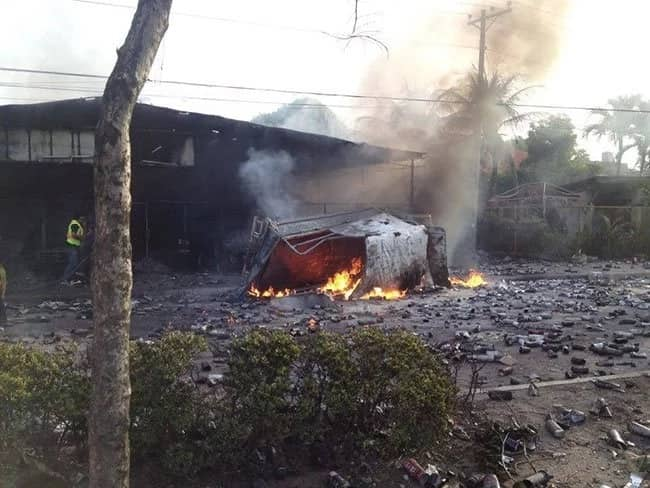 A school bus carrying students collided with a delivery truck carrying butane cannisters resulting to an explosion which was caught in the video.
According to witnesses, the school bus was supposed to drop students at Asian College of Technology in Bulacao when the truck beat the red light and hit the school bus which caused the collision.
The truck was carrying 6,000 butane cannisters which exploded after colliding with the school service.
READ ALSO: VIDEO: After winning the lottery, this employee BEATS up and pees on his boss!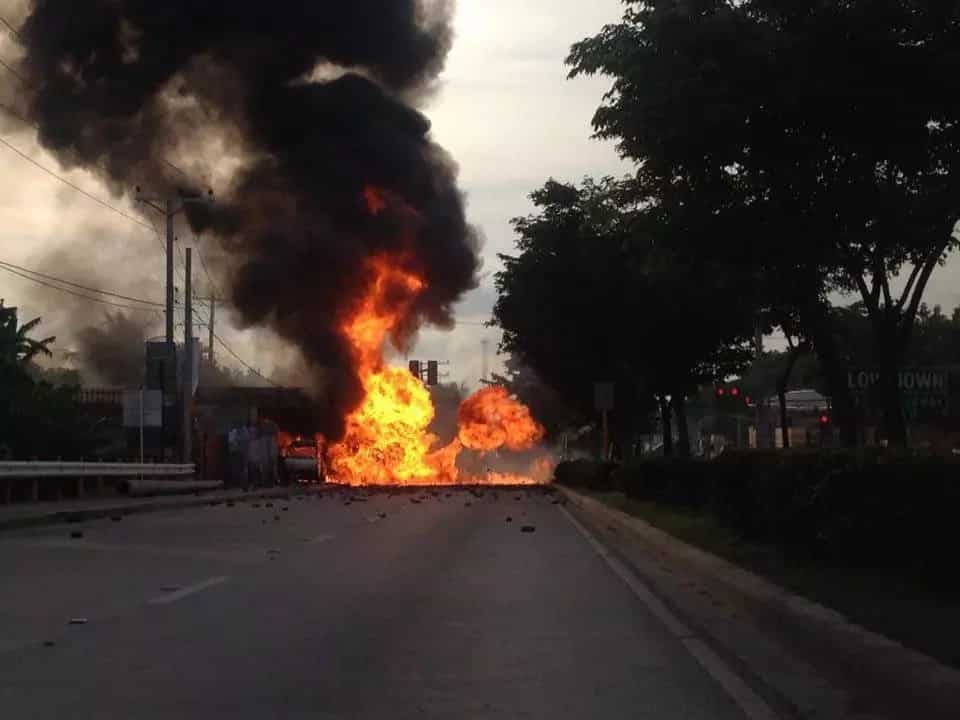 While firefighters were able to respond about ten minutes after what had happened, citizens around the area were quick to record the explosion.
Two students including the school bus driver were injured in the incident.
They were brought to Talisay District Hospital.
READ ALSO: How did Singaporeans react to Duterte's methods? Find out
The explosion did not only hurt the passengers involved but also damaged few more vehicles around the area including cars and motorcycles parked in the area.
The driver, identified as Edmar Luad, 21, was brought for questioning. His driver's license was also confiscated by the authorities.
Watch the actual footage here: (Video by Jerson Delima)
RELATED: Why did Mariel Padilla cry on her birthday?
Source: KAMI.com.gh