Singaporeans supportive of Duterte's methods
- Singaporeans expressed their support on Duterte's public naming of crooked officials
- Most noted how it was a necessity to put an end to the illegal drug trade, while others were concerned over Duterte's safety
- Following the president's release of 160 names, several officials from the list have surrendered and cooperated with the police to clear their names
President Rodrigo Duterte has revealed another set of names involved with illegal drug trade and trafficking on Sunday, August 7.
This time, the former mayor of Davao City publicly enumerated 160 judges, mayors, police and military officials who were allegedly linked to his battle against drugs.
His name-and-shame campaign has brought various reactions from the Filipino citizens, while the Singaporean community appeared to be supportive of his methods per their comments on social media website Facebook.
READ ALSO: 1M worth footbridge collapsed in Iloilo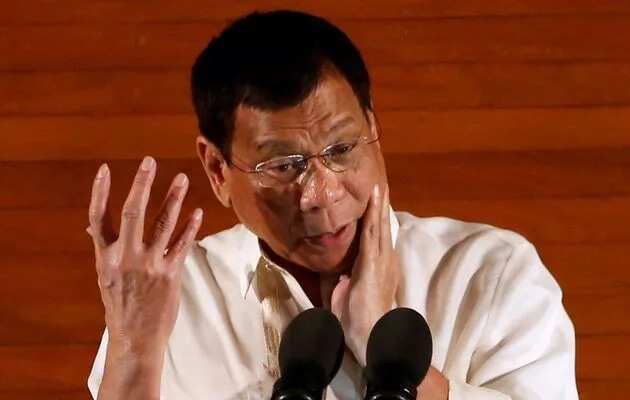 On the article posted by Channel NewsAsia on their account, 120 users voiced out their thoughts regarding Duterte's announcement of the list.
Most of the web users commended the president for his harsh yet brave action of calling out the crooked officials whom he described as, "you are the [law] enforcers and you allow yourselves to be used."
A Facebook user named Goh Gerald earned the top spot on the section as he criticized human rights advocates. Despite only being in power for 6 years, Gerald urged Duterte to do the most of what he can to not allow the country to 'deteriorate' further than its current state.
READ ALSO: FIND OUT how Senators reacted to Duterte's martial law THREAT
Several netizens such as Kenneth Kwan, Johnson Chong, and Kopitiam Kini acknowledged how it was necessary to be tough and promote the Iron Fist due to the Philippines' present situation in regards to the crime.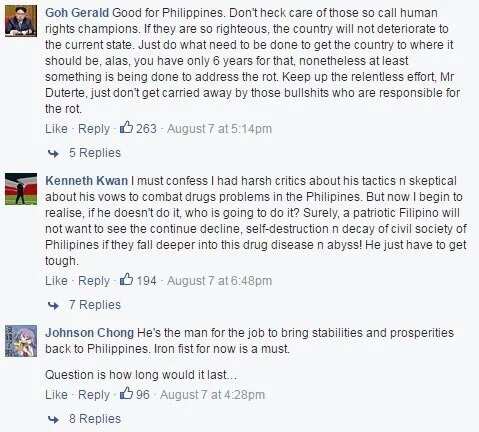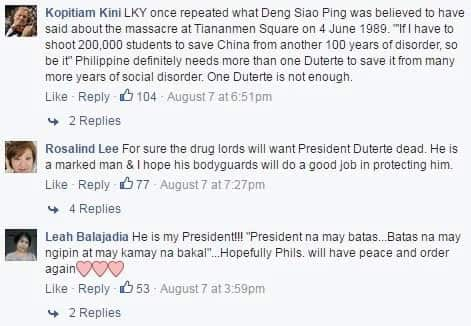 As for the others, they expressed their concern over the president's safety after he has just made himself a public enemy for those officers with tainted reputations. Rosalind Lee hoped that Duterte's bodyguards would do a good job on protecting him, as she labeled him a 'marked man.'
Meanwhile, Filipinos have been replying to the thread and were grateful for the reactions they have been receiving from Singaporeans. Winona Writer noted how the western nations were not as accepting of Duterte's tactics.
READ ALSO: Why did Mariel Padilla cry on her birthday?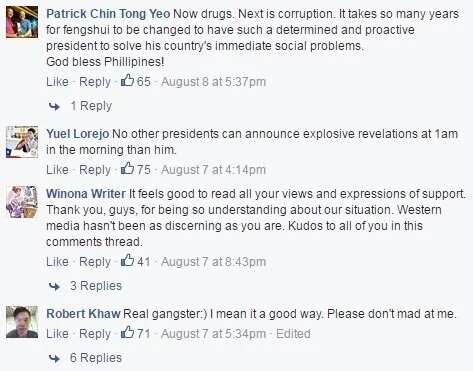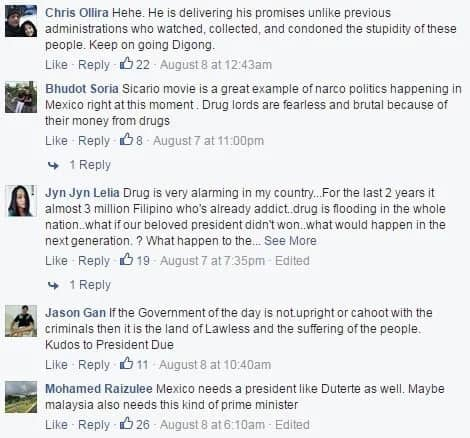 With the head of the state continuing his relentless pursuit of criminals – be it in authority or not – the people lauded his intentions and prayed for his security.
Several officials from his list have already come up to authorities and were willing to cooperate to clean their names of the allegations.
On the other hand, the Palace has been meaning to release another list – but this time, it would contain names of officers who have done their duty and would be called as the 'honor roll.'
Source: KAMI.com.gh