- The suspect on the murder of Queence Delos Reyes was arrested and is now in the custody of police
- The suspect was a barangay kagawad who came forward to allegedly help the investigation as his way to mislead the investigation away from him
- Delos Reyes' body was found dumped on a highway bearing multiple stab wounds and bound by a blanket on Aug. 7
The suspect on Queence Delos Reyes brutal death was arrested and is  now under the custody of Socorro Municipal Police Station. The suspect named James Leo O. Macalalad is a kagawad in Brgy. San Vicente, Calapan City.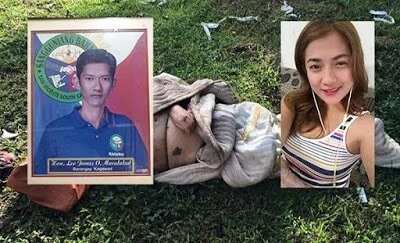 READ ALSO: Brutal rape and murder of 29-year-old Quencee Delos Reyes happened at suspect's home. You won't believe what police found here.
On Sunday, Aug. 7, the authorities found Queence's body dumped on the roadside. Since then, Socorro MPS personnel conducted a continuous search operations led by P.Insp. Almeranez to arrest the suspect on the crime.
Macalalad went to the police to reportedly help with the investigation of the crime. However, inspection was done on his residence by SOCO 4B personnel  in coordination with Calapan CPS and authorities discovered that Macalalad is a prime suspect.
The crime happened inside his (Macalalad) house and he also has personal knowledge of the incident. Blood stains were seen around the house of the suspect, which he reportedly tried to clean to hide the evidence. The dog owned by the victim was also found in his backyard.
READ ALSO: Find out why this billionaire is against Duterte's war against drugs
The post of Queence's brother Carl Jethro Delos Reyes that went viral also helped in finding the suspect behind the brutal killing of her sister.
Carl uploaded a photo of his sister on Facebook to seek help to netizens and asked if anyone can provide information about the brutal death of her sister.The post immediately went viral and many netizens send condolences the family of the victim.
According to the report, the victim sustained 21 stab wounds and was found dead. Her body was found dumped beside a highway.
READ ALSO: Google employee was brutally raped, set on fire and murdered in the woods under horrendous circumstances
Source: Kami.com.ph