PH military should prepare for ISIS, says Duterte
- President Rodrigo Duterte advised the Philippine military to be prepared as ISIS forces have penetrated the country
- The presence of the extremist group has not been acknowledged by the military, however, Duterte points out that the Philippines will have a problem in ISIS in the near future
- The 1st Division Infantry of the AFP was already advised by the growing threat and Defense Secretary Delfin Lorenzana has stated that about 20,000 men are needed
The rising threat of terrorism was emphasized by President Rodrigo Duterte as he reminded the Armed Forces of the Philippines to prepare for possible attacks.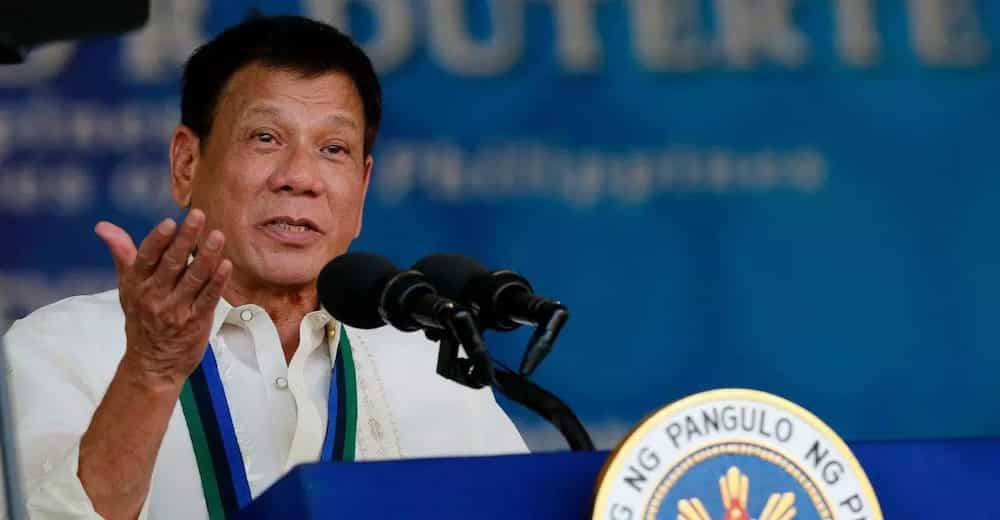 Duterte told the soldiers of the Philippine Army's First Infantry Division, 'I see the looming problem. In three to seven years, we will have a problem with ISIS.'
READ ALSO: 'Errors' of President Duterte's drug list
When the Bangsamoro peace process stopped making progress, the idealistic Muslim youth in Mindanao were being converted by the ISIS or the Islamic State of Iraq and Syria.
The presence of ISIS in the Philippines was not acknowledged by the military, who is still in denial of the possibility, although the Sulu-based Abu Sayyaf and the Maute group in Lanao del Sur have been constantly portraying themselves as affiliates of ISIS.
"There are white men (whom) I supposed are Arabs," points out Duterte as he talked about the presence of ISIS in some parts of Mindanao. 'They don't have weapons but they are into indoctrination. This is dangerous because they are targeting the thinking (of people).'
The failure of legislation of the proposed Bangsamoro Basic Law by the 16 Congress became a concern for the Moro Islamic Liberation Font (MILF) who expressed their fear of violence and extremisms that are adherent among the Moro communities.
'The big challenge now is to prevent the ISIS disease from contaminating the Moro population,' added the President.
READ ALSO: Girl who called Senator De Lima and Drilon "pigs" online said she was paid
Moreover, Duterte emphasizes that ISIS is more dangerous than Moro revolutionary groups for the reason that the former hate people so they kill and massacre individuals without discrimination.
'That is really hard. I would rather that you be prepared,' Duterte reminded the military.
About 20,000 men are going to be needed in securing peace and safety in the areas threatened by the emergence of influence of ISIS. Duterte gave this order to Defense Secretary Delfin Lorenzana who then advised the AFP about the issue.
'I am preparing for the eventuality. Hence, I want people whom I can count on, and that is the military and police,' said Duterte.
READ ALSO: Officials with good reputation to grace Duterte's 'honor roll' list
The island provinces of Basilan, Sulu, and Tawi-tawi, and the mainland provinces of Zamboanga Sibugay, Zamboanga del Sur, Zamboanga del Norte Misamis Occidental, Lanao del Norte, and Lanao del Sur are the regions in Mindanao that are under the supervision of the 1 infantry Division of AFP. –Kami Media
Source: KAMI.com.gh