Criminal system sucks - says theft victim
- A victim of theft took to social media to vent her dismay against the criminal system of the country
- The mere process of reporting to the authorities took a very long time, add to that the process right within the police stations
- Although she got all of her belongings, she felt robbed of the justice she deserves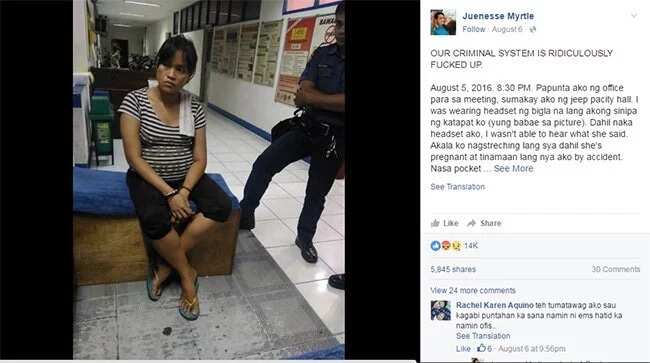 A victim of theft expressed her frustration on social media after she experienced the lengthy and outrageous manner by which her case was handled by the police.
According to the victim, she was on her way to a meeting. So she rode a jeep that would take her to City Hall. The moment that she alighted, a pregnant woman, about 7 to 8 months on the way, tried to grab her mobile phone and other belongings.
READ ALSO: PNP's purge of drug-suspected police now in full force
Quick as she is, she was able to hang on to her stuff, and the driver, having been alerted by the commotion, brought the jeepney to a stop near an enforcer.
The victim was asked by the enforcers purely irrelevant questions. Instead of being interrogated about the incident, she was asked ridiculously out of this world questions, that don't have anything to do with the crime.
She was pissed off at that point, but she kept her cool.
READ ALSO: Duterte to release an "honor roll"
Get a load of this though. The suspect managed to light a cigarette, and the enforcers did the same too. It would seem that they were friends, chatting and puffing on their cigarettes!
When she, together with the suspect, were brought to Station 9, she was aghast when the officer at the desk told her that since the crime happened at a certain "circle," the exact place she didn't mention, the jurisdiction lies with Station 10, not Station 9.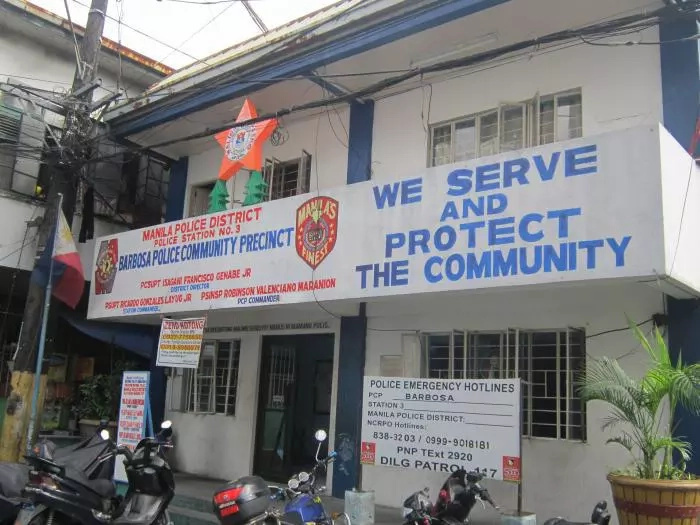 So they had to go to Station 10 again, which made her think, "Do these policemen want me and the suspect to get 'close'?"
When they reached Station 10 and she was informed of the processes involved, it then hit her why she was asked several times by the enforcers, and the police at Station 9, whether she would like to pursue the case against the snatcher or not.
READ ALSO: Riding-in-tandem shoots Solaire employee dead
She found out that she would have to leave the cellphone at the station, and the wallet too, if the snatcher also attempted to take it. It would take about two years after hearing and all, before she could have her cellphone, considering it as the sole evidence of the crime.
The police also told her that she could request the judge that she would have custody over the phone, but it would still take about two weeks or more.
So although the victim got all of her belongings, she felt that she was beaten by the whole criminal system. – SD, Kami Media
Source: KAMI.com.gh