PNP's purge of drug-suspected police now in full force
- President Rodrigo Duterte has announced on Sunday a list of narco-officials, mostly composed of police and politicians
- Philippine National Police (PNP) Director General Ronald 'Bato' Dela Rosa has obtained another list, composed of police with ill-gotten wealth from illegal drugs
- The PNP has also started a financial investigation by making officers submit their statement of assets, liabilities and net worth (SALN) as soon as possible
An intelligence report has reached PNP Director General 'Bato' Dela Rosa , which names police with ill-gotten wealth due to their involvement with illegal drugs.
Despite this information, GMA News and Public Affairs stated that the counter-intelligence team has yet to verify the report.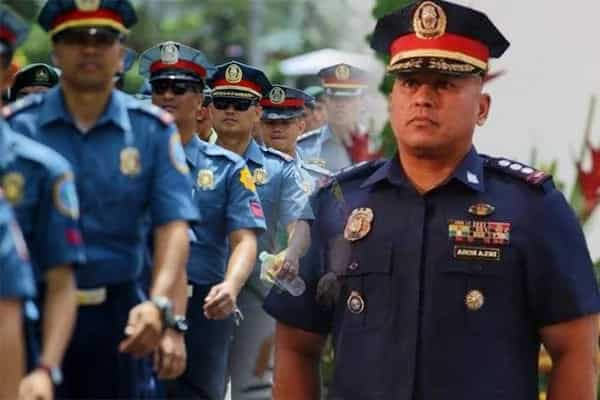 According to Internal Affairs Service (IAS) chief Supt. Angelo 'Bong' Leuterio, 43 out of the 98 police named by President Rodrigo Duterte have submitted themselves for investigation, and will undergo a second round of questioning.
READ ALSO: Is Duterte concerned with extrajudicial killings? Malacañang has the answer
They are currently in PNP's Police Holding and Administrative Unit, while some went back to their mother units in the province. PNP's Public Information Office has yet to provide the exact number of those who returned to their base post.
There is no escape for those who still have not reported to their mother unit until now, as President Duterte has given them 24 hours to fulfill the task. But according to Senior Supt. Leonardo Carlos, these men have also been given 11 days since Monday before they can be classified as absent without official leave (AWOL).
They will be given a chance to explain themselves why they have not reported to their mother units during the given period. If, unfortunately, the IAS finds their answers unsatisfactory, they might be possibly charged with insubordination.
READ ALSO: Focus on the good effects of the anti-drug campaign, not on the list's mistakes – Bato
Since the start of Duterte's war against drugs, police have been put in a bad light due to the allegations they are largely in charge of summary executions. The PNP has started to purge police involved in drugs, which started with Duterte's announcement which also included politicians.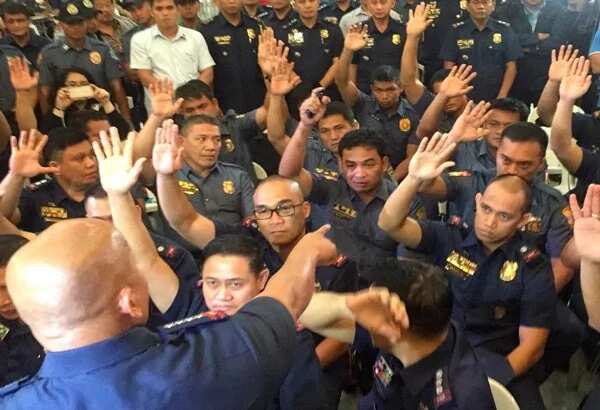 A financial investigation has been initiated now that all police are required to submit their SALN immediately.
The PNP stated that they will have to coordinate with Anti-Money Laundering Council (AMLC) if needed.
READ ALSO: Duterte vs Ilonggos! Find out why they are UPSET with the President
According to Carlos, there is a basis to Dela Rosa's statement that the president warned them that their lives are at stake because of those who have been coordinating with the Islamic State (ISIS) and Bangsamoro Islamic Freedom Fighters (BIFF).
However, there is no need for the PNP chief to add extra security yet since his security force is enough to detail him for the moment.
Dela Rosa's security force are composed of highly-qualified soldiers, like SAF troopers and those who received elite forces training abroad.-Kami Media
READ ALSO: FIND OUT what Estrada thinks of Duterte's 'name and shame' DRUG campaign
Source: KAMI.com.gh