Watch motorcycle die in flames as his bike explodes in collision!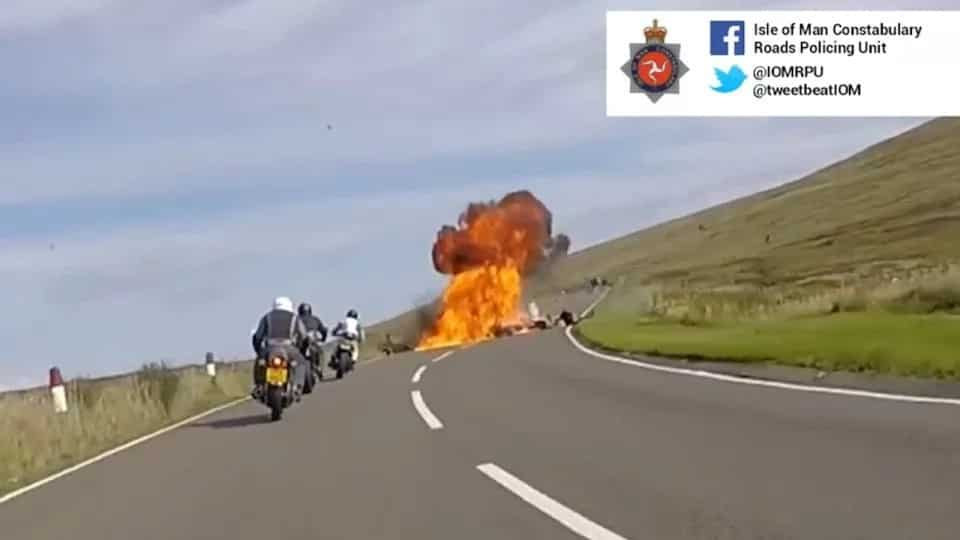 - A motorcycle rider was riding with his friends when he crashed into another motorcycle, his bike bursting into flames, killing the other rider on impact
- A rider driving with a gopro captured the collision
- Recently the families of the riders that died allowed footage of the crash to be released to encourage safe driving
The mother of the victim of this horrible motorcycle crash allowed the footage of her son's death to be released.
Lewis Clark was only 22-year-old when he died. He was riding his motorcycle down a road with his friends when all of a sudden another rider crossed into his lane. Lewis obviously pressed the brakes and thus lost control over his motorcycle. His motorcycle explodes in the collision, engulfing Lewis in flames. The other rider died instantly from the impact.
Both families of the riders killed in the crash have agreed to allow the footage of it to be released hoping to prevent any such incidents happening to others.
READ ALSO: Cute video of toddler saying goodbye to his dad for 3 minutes!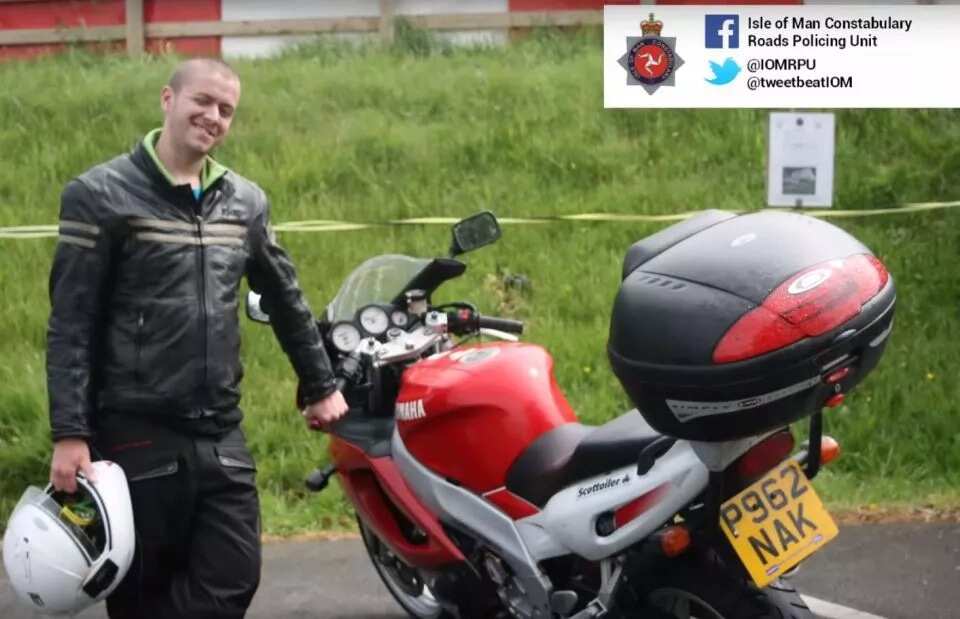 "If I can just save one life, then something positive will have come out of this horrific journey that we're now on," reasoned the mother.
She is deeply saddened by the loss of her son.
Lewis's mother added: "I just can't believe he's not here anymore.You always think that they're you're future, part of you're future. And now he's not there. I just never want another mother to feel like I do today."
Steve Maddocks, Chief Inspector of Isle of Man thinks that releasing this kind of footage is good reminder of the dangers that await drivers on the road and encourages safe driving.
READ ALSO: Witness tells how this boy got decapitated on a waterslide
READ ALSO: Read why this stray dog would wait outside a hotel
Source: KAMI.com.gh