Sunshine Dizon, Timothy Tan, and the mistress meet for preliminary investigation
- Sunshine Dizon faces her husband Timothy Tan in court for a preliminary investigation
- The mistress, Clarisma Sison, also came to the Quezon City Hall of Justice
- Dizon shares what she feels about seeing the mistress face-to-face
On August 10, Sunshine Dizon finally meets Timothy Tan and his mistress at the Quezon City Hall of Justice. Dizon's complaint against the two is getting a preliminary investigation.
After the investigation, Dizon was mobbed by the press and asked her about how she's feeling throughout this ordeal. Dizon answered that she's "getting emotional because of the pain that they caused my children."
She admits that she's not affected anymore but she cannot forgive the pain that Tan and Clarisma Sison, the mistress, caused her kids.
READ ALSO: Timothy Tan on legal battle against Sunshine: It's really problematic
When asked about how she's feeling after seeing Sison, the Encantadia star said that she wouldn't stoop down to her level. According to her, she won't make a scene "if she's thinking that I will do something here."
Dizon kept her cool and used her words only to convey the pain she's feeling. On meeting the mistress, she said she "will not dignify her with anything."
"Baka ibang tao nasampal siya, pero ako, hindi ko padadapuin 'yung kamay ko dahil baka madumihan," she exclaimed. (Maybe other people might have slapped her, but for me, I won't let my hand touch her because it might just get dirty.)
READ ALSO: Walang Forever: 8 painful celebrity breakups so far this year
Dizon has faced Tan with her head held high to fight for her right and her kids' rights. She was in great pain when she broke her silence a few weeks ago about her ongoing marriage problem.
From her story, she has told that the mistress lives in the same building where she, her husband, and kids live. From then on, things have gone south for their marriage while Tan and Sison have developed an affair. – Kami Media
READ ALSO: Timothy Tan confirms split with Sunshine Dizon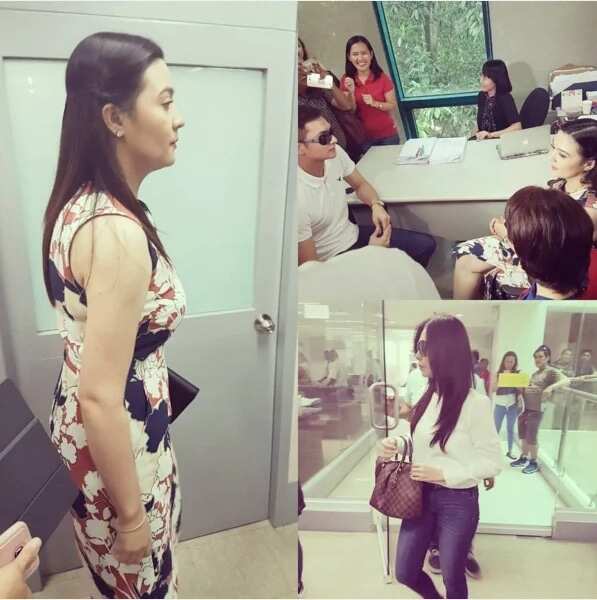 Source: KAMI.com.gh