Cute video of toddler saying goodbye to his dad for 3 minutes!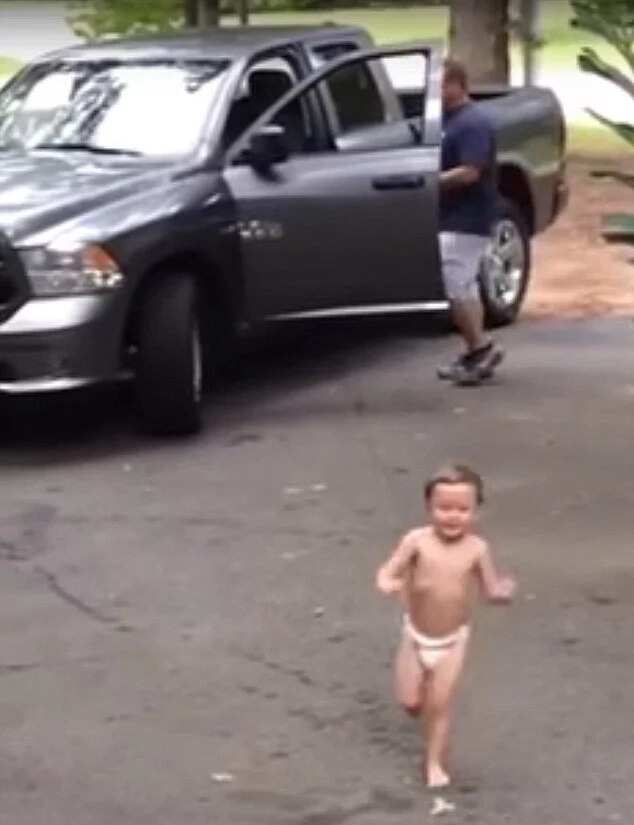 - 1-year-old Carlton is having problems waying goodbye to his dad
- What began as a one minute goobye Carlton stretched out to three minutes
- People AWWWed all across the internet to the toddlers sweet goodbyes
This little toddler just can't seem to let his father go. As his father hugs him and is about to drive off the toddler runs after his truck blowing little kisses as his father is about to drive off.
When the dad sees his son running after him he gets out of the vehicle and hugs his son again. The son hugs him and says "I love you daddy" and "be careful daddy."
The video of the boy saying his goodbye to dad made people smile all across the internet.
READ ALSO: A nurse caught a picture of a ghost in an abandoned hospital!
READ ALSO: Witness tells how this boy got decapitated on a waterslide
READ ALSO: These twins were born holding hands and they are 2 years old!
Source: KAMI.com.gh