Car driver kills schoolgirl after car fleeing the police (video)
– Young girl died after a VW Golf failed to stop then careered into a TV and Video repair shop 
– It's being said that driver was fleeing from the police as he turned the wrong direction and lost control
– Police are now investigating the case and fear that the building the car smashed in can collapse entirely
15-year-old girl, whose named is yet to be named, tragically died after a car fleeing police smashed into a shop. It is being said the car failed to stop and left at speed.
Witnesses heard a "big bang" as the car smashed into the TV repair shop.
READ ALSO: A beautiful girl fell in coma being crashed by huge gas canister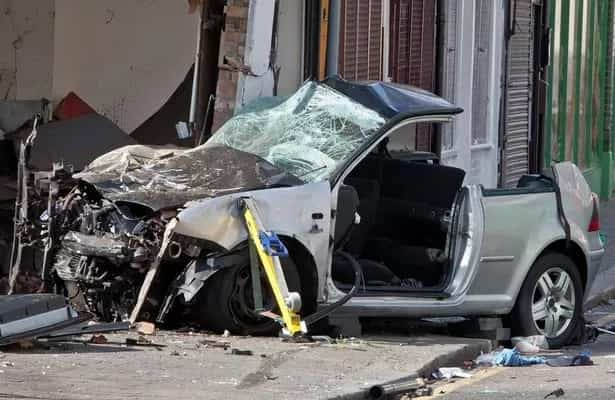 A large cordon remains in place at the scene on Tuesday morning as firefighters carefully examine the crash site.
It is believed they fear if the Golf is removed from the building it may collapse entirely.
Now police are seeking a third man who may have been in the car and left the scene. Bedfordshire Police said in a statement:
READ ALSO: Poop truck explodes on the road flooding cars with poop (video)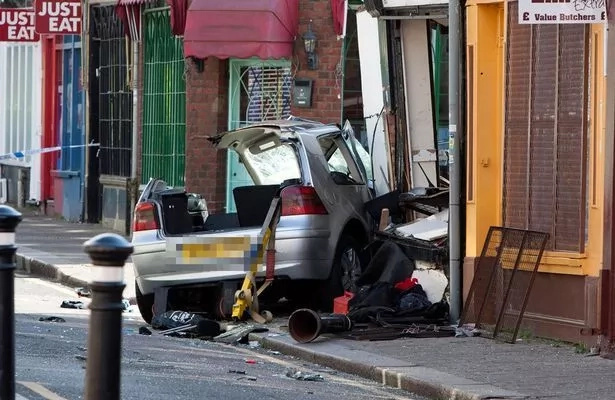 "The family of the deceased and injured are being supported by officers at this difficult time," Bedfordshire Police said. "The road and nearby streets have been closed as investigations are carried out. The fire service and a structural engineer were called to assist in making the scene safe and those affected by the damage were evacuated as a safety precaution."
See the frightening footage below.
READ ALSO: This girl from Google was raped, set on fire and murdered
Source: KAMI.com.gh