A nurse caught a picture of a ghost in an abandoned hospital!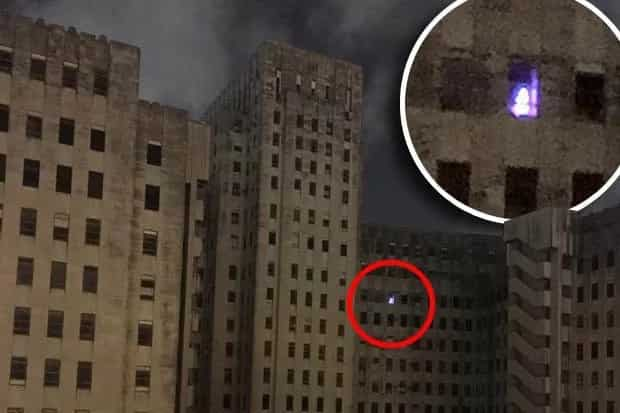 - A nurse from New Orleans saw a strange light in an abandoned hospital window
- The hospital has been abandoned since Hurricane Katrina flooded it in 2005
- The scared nurse published her photos on Facebook
Nurse Lisa Walley-Staggs from New Orleans was on the roof of a parking lot, where she parks her car, when she noticed something odd in one the windows of a building, an abandoned hospital.
Among the gaping black windows of the old abandoned hospital one window was emanating an eerie glow. The hospital had been abandoned since the 2005 floods during Hurricane Katrina. The local authorities saw that the hospital suffered too much damage and was in an unsalvageable state so the building was shut off.
Lisa was spooked but she decided to snap the odd sight. She later uploaded the photo of it to Facebook. She believes she saw a Christmas tree glowing in the hospital window.
READ ALSO: Her father's heart will beat next to his daughter on her wedding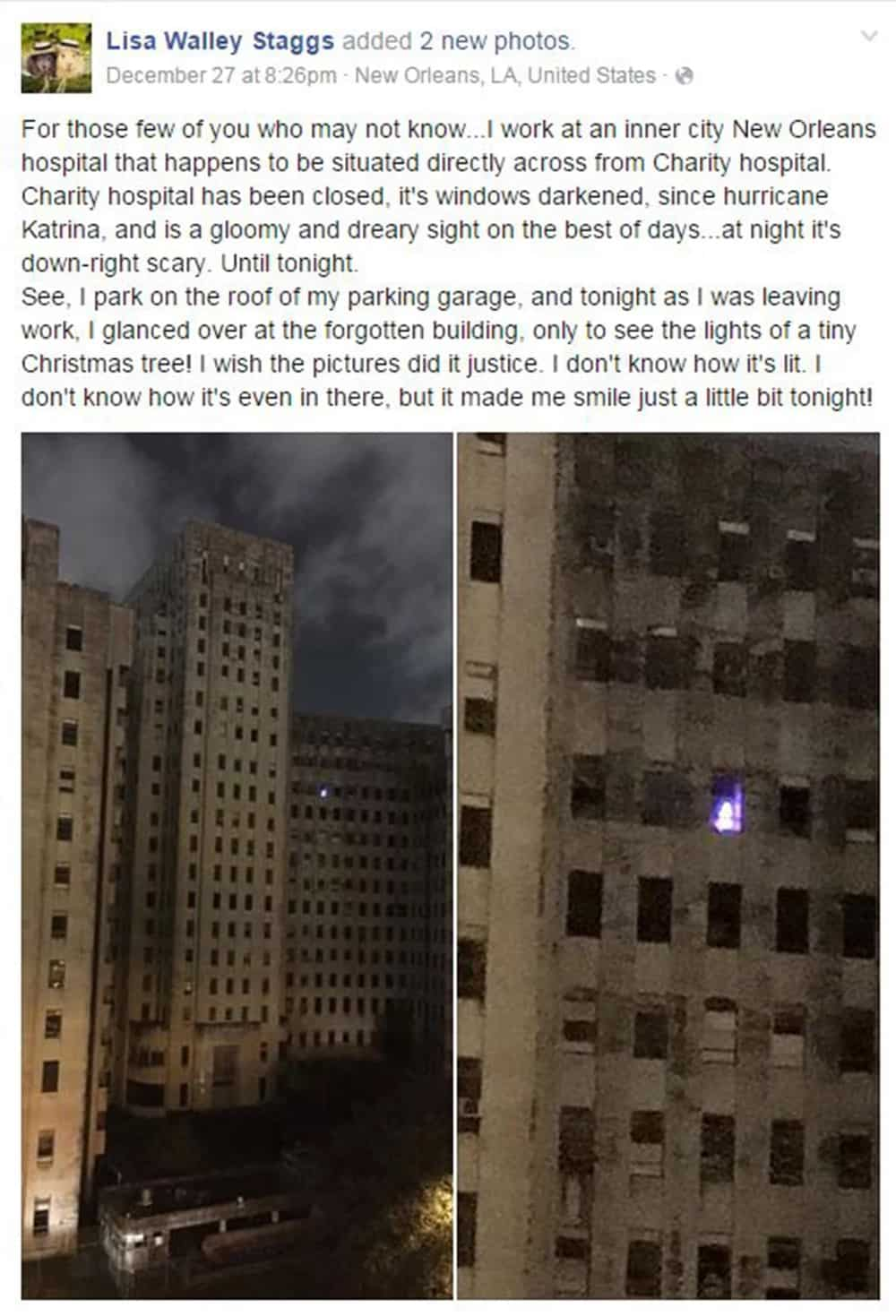 However, one user is pretty sure that there's a logical explanation to everything and there's probably nothing worthy of the attention of agents Mulder and Scully happening in the long abandoned hospital. He proposed that maybe lights similar to these could be causing the glow.
READ ALSO: A giant sinkhole formed in the backyard of this elderly couple!
But this still doesn't explain why somebody would put these lights in an abandoned hospital. What do you think could be the cause of this eerie glow?
READ ALSO: 9 difficulties of having big breasts from pornstar Mia Khalifa
Source: KAMI.com.gh