– Kim West gave her son for adoption 30 years ago and now says they're having "incredible sex"
– Ben Ford ditched his wife after he met his mother after 30 years
– He believes that what they're doing isn't incest
51-year-old Kim West has been in a relationship with 32-year-old Ben Ford, her biological son, for two years and believe they are "meant to be" after she was forced to give him up for adoption just a week after he came to this world.
As the New Day magazine reports, the odd couple, who claim their sex life is nothing but "incredible" and are planning to get married and have a baby, believe that their relationship is not incest at all.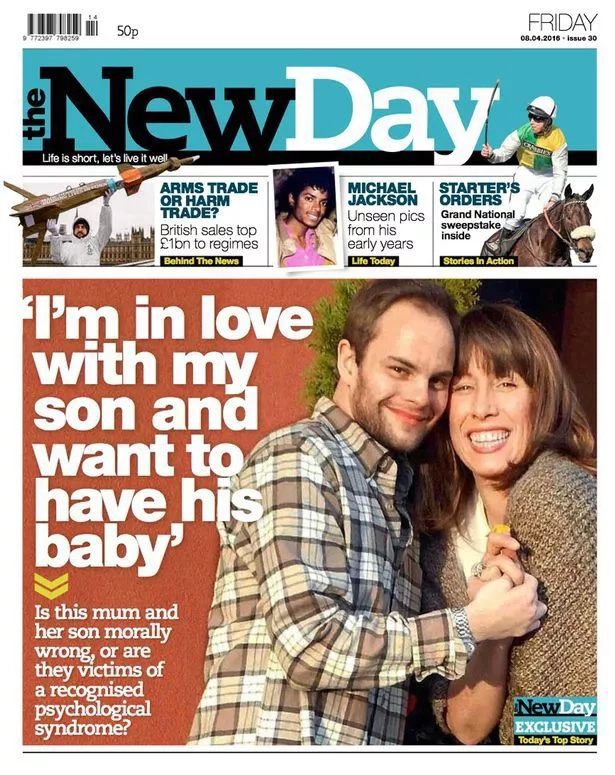 READ ALSO: Man reveals what it's like to have sex with girl who has two vaginas
"It's Genetic Sexual Attraction," they say. It's a term used for close relatives who feel sexual attraction for each other after meeting as adults.
The couple were brought together after Ben, who was living in the US, sent his mother a letter out of the blue to England in 2013. He later split up with her wife Victoria to be in a relationship with his mother.
When they began exchanging calls with each other Kim found herself having "sexy dreams" about Ben. First, she was very confused with such desires, but later came across an article on Genetic Sexual Attraction and felt like a weight had lifted.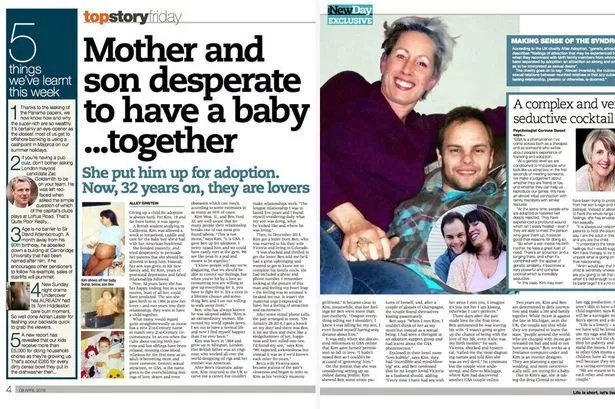 READ ALSO: "I love you" she wrote her husband as her plane was crashing
When they met they had sex a couple of time, and three days later Ben told a disgusted Victoria he was leaving her for his mom.
Kim told the New Day sex with Ben was "incredible and mind-blowing".
"This is not incest, it is GSA. We are like peas in a pod and meant to be together," she says. "I know people will say we're disgusting, that we should be able to control our feelings, but when you're hit by a love so consuming you are willing to give up everything for it, you have to fight for it."
READ ALSO: Rio escort girl shares her plan to find her love on Olympics
Source: Kami.com.ph