A giant sinkhole formed in the backyard of this elderly couple!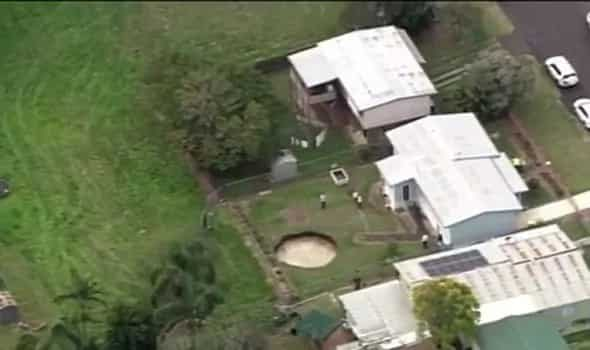 - An elderly couple from Australia woke to find a giant sinkhole in their backyard
- The sinkhole could have been caused by a leak in the canalization system
- Their daughter is worried for their emotional wellbeing, since the last home of the elderly was destroyed in a flood
This elderly couple from Brisbane woke up to find a giant sinkhole in their backyard seething with water.
Ray and Lyn McKay found out about the sinkhole on Tuesday – they're neighbor told them about it. The bore of the sinkhole was visibly growing in size and reached radius of 4 meters and the depth was about 6 meters.
READ ALSO: This doe-eyed fitness model will leave you breathless!
The reason why this strange incident occurred is yet unknown. Currently, local reports indicate that it was probably caused by leak in the canalization systems.
The elderly couple was moved to a hotel for the time being. Their daughter is very worried about the emotional health of their parents because their last house was destroyed by floods in 2011.
READ ALSO: Her father's heart will beat next to his daughter on her wedding
READ ALSO: Riding-in-tandem shoots Solaire employee dead
Source: KAMI.com.gh