- The Olympic diving pool must be blue, but in Rio, the diving pool turned green
- The divers were so surprised, but then, they needed to dive even if the water wasn't so welcoming
- Several theorists were put forward saying that the color was due to algae formation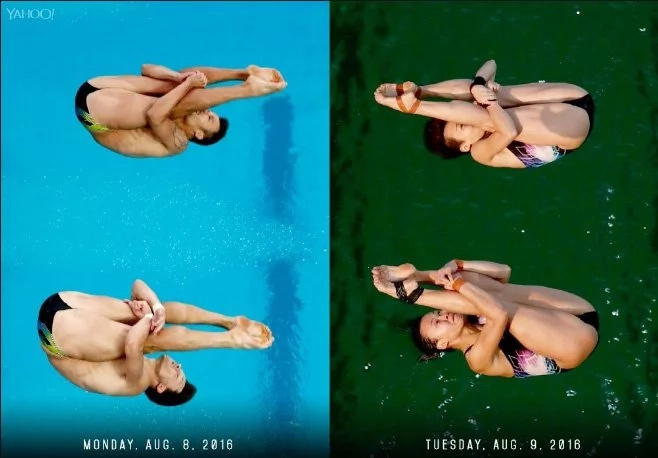 The cheery Olympic divers arrived at the most unexpected scene on August 9 at the Maria Lenk Aquatics Centre. Never did they imagine that they would be diving right onto a not-so-nice squeamishly green Olympic diving pool!
Although the divers still did all their routines, one couldn't help to think what must be going on in the minds of those Olympians before they take that huge plunge.
According to amateur pool quality detectives, the chlorine balance of the Olympic diving pool is the culprit behind the stomach-churning green color of the diving pool. The color is attributed to algae formation brought about by this chlorine imbalance.
READ ALSO: Chinese swimmer celebrates a gold medal with epic fail (video)
The solution, perhaps a ratio of chemical formulas of sorts, may be normal if you're talking about your own pool at home or the bigger one belonging to your neighbors.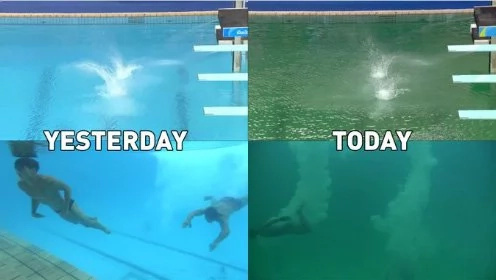 However, when it comes to a pool that will be used by Olympians coming from different countries, it's something else.
READ ALSO: That's why Olympic athletes are covered in large red circles
According to Sports Illustrated, the water in the Olympic diving pool was several degrees hotter than the swimming pool. The disparity in the temperatures between the two pools was somewhere between 5-10 degrees.
The warm temperature is a fodder for algae growth, which might be the reason behind the pool's green color.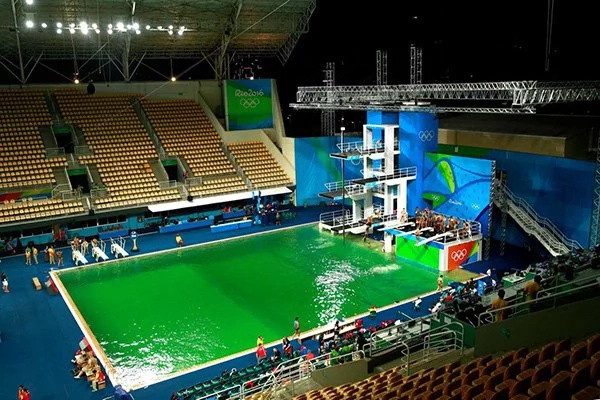 Another theory that people put forth was failure of equipment, which was why the Olympic diving pool had a green hue instead of the usual color.
With divers from different countries using the pool, the Olympic team will definitely do their best to put this issue to an end. – SD, Kami Media
READ ALSO: Olympic gymnast double breaks his leg but managed to walk
Source: Kami.com.ph