- The world's fastest reader is a Filipina who has an average reading speed of 80,000 words per minute with 100% comprehension
- She holds the Guinness Book of World Records up to now and has been featured in several world journals
- She was just 15 years old when she gained international attention in 1968
If an average person can read 250 words per minute with 70 percent comprehension, Maria Teresa Calderon has recorded a reading speed of 80,000 words in one minute with 100 percent comprehension.
Calderon holds the Guinness Book of World Records as the "world's fastest reader" up until now. She was also featured in Encyclopedia Britannica and other world journals, gaining international attention in July 1968 when she was just 15 years old.
At Dr. Florence Schale's Rapid Reading class in Northwestern University, Calderon had read a college level essay, a three-page essay with 3,135 words, in a matter of 3.5 seconds. It was not just simply reading because she had comprehended the essay 100 percent.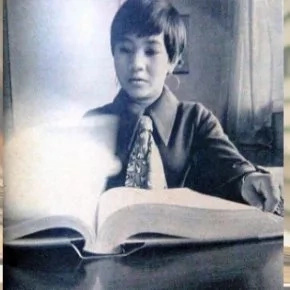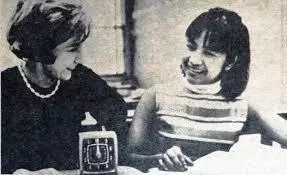 READ ALSO: PH weightlifter Nestor Colonia slams Facebook basher after Olympic loss
Dr. Schale said at the 2 World congress of the International Reading Association held in Copenhagen in August 1968, Calderon was her second student who can read more than 55,000 words— the first was a medical student in the University of Chicago who also had 100 percent comprehension.
Calderon's reading skill is not one of a kind for she has mastered the "gestalting" technique which says that "the response of an organism is a complete and unanalyzable whole rather than the sum of responses to specific elements." Calderon use gestalt by using her stock knowledge to fill in the gaps—meaning if the topic is more familiar, the faster she can browse the material.
Some known personalities also have the skill, like the late president Ferdinand Marcos who had a speed rate of 8,000 words per minute; Stuart Mill with 37,000 words per minute speed rate, and Oscar Wilde who could read a paper in just one glance.
READ ALSO: Hidilyn Diaz to receive P5M from PH government
Calderon is now running a reading workshop called Calderon Reading Workshop, Inc. and is an advocate for "Drop Everything and Read" (DEAR) in Batangas. She has also written several books and in 2012, she became the Dean of Arellano University, Graduate School of Education. – Kami Media
READ ALSO: Rio 2016: Hurdler Eric Cray plans to bring home the bacon
Source: Kami.com.ph