- After President Rodrigo Duterte named 7 judges as being involved in illegal drug trade, Chief Justice Maria Lourdes Sereno wrote him a letter stating that the judges would not surrender themselves to the police unless there was an arrest warrant
-  In response, Duterte said he would declare martial law if the judiciary would not comply
- The Chief Justice is concerned that the 7 judges would not be able to discharge their responsibilities
Earlier on Tuesday, President Rodrigo Duterte mentioned the likelihood of declaring martial law if the judicial branch would be an obstacle to his anti-drug campaign.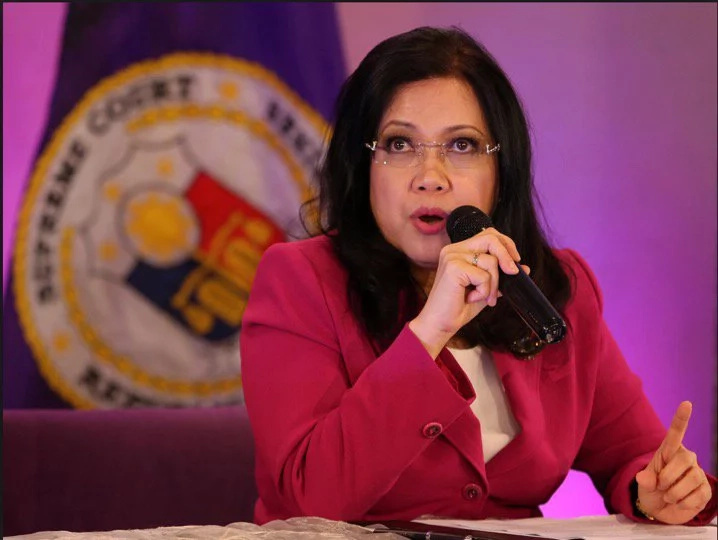 The President's comment came after Chief Justice Maria Lourdes Sereno wrote him a letter about the judges mentioned by Duterte as being allegedly involved in illegal drug activities.
READ ALSO: President Duterte publicly challenges Donald Trump to a boxing match. Find out why.
The Chief Justice told the seven judges to not surrender to the police unless the authorities provide arrest warrants.
'To safeguard the role of the judges as the protectors of constitutional rights, I would caution them very strongly against 'surrendering' or making themselves physically accountable to any police officer in the absence of any duly-issued warrant of arrest that is pending,' the Chief Justice told Duterte in the letter.
In response, Duterte threatened the Judiciary, saying that he would declare martial law if the Judicial branch would continue in getting in the way of his war against illegal drug trade.
'Yan ang mabigat na problema ko... Hindi ako gago. If this continues, pigilan mo ako, o di sige... Or would you rather that I declare martial law?' Duterte said.
(That is my big problem. I am not kidding. If this continues, if you try to stop me. Fine, would you rather that I declare martial law?)
READ ALSO: Police brutality caught on cam
Afterwards, Duterte added that his responsibility was to the people. He was in charge of cleaning the streets.
'Ikaw ang kingpin sa judiciary. Ako, presidente. Ako may trabaho, ikaw wala. Walang mga judges na nagpa-patrol ng daan. Walang mga sheriff ninyo na naghuhuli,' the president said in his speech in Camp Evangelista in Cagayan De Oro City.
(You are the kingpin in the judiciary. I am the President. I have a job, and you don't. There are no judges that are patrolling the streets. Your sheriffs are not arresting people).
The president then pointed to all the people that are suffering because of drugs, saying that women were raped, men killed, infants raped, and many more suffering.
Duterte said he wanted to clean the streets.
READ ALSO: Here's why Marcos deserves to be buried at the Libingan ng mga Bayani
The president also mentioned that he could order members of the executive branch to ignore the orders of the judiciary.
Sereno said that naming the seven judges was premature and may hinder the concerned judges from discharging their duties. - Kami Media
Source: Kami.com.ph