- Last year, Jovelyn Balinas posted a clip of a mermaid sighting in General Santos City, which has become viral
- The video has been debated on if what Balinas saw was indeed the mythical creature or just a regular sea-dwelling one
- It turned out that what they saw was a dugong, which can be confirmed by the resort's staff
The brief appearance of a golden fish-tailed creature went viral as Jovelyn Balinas shared on social media last year a clip of what they deem as a mermaid.
Balinas's clip has been picked up by 'Kapuso Mo, Jessica Soho' where she shared her story beyond the clip. She was at London Beach Resort in General Santos City when she spotted the creature, who initially lurked in the blue-green waters before exposing its tail at them, playfully flipping for a few seconds before it disappeared.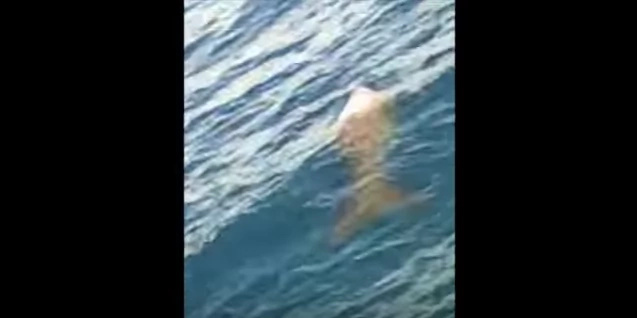 (photo credit: youtube.com)
The question now is: Did Balinas really see a mermaid, or maybe they have mistaken it for another sea creature?
READ ALSO: SOLventures: Scuba diving in Anilao
For Balinas, however, she believed that what she saw was one of the world's most mythical creatures. She also believed in the luck spotting them had, since they used the water the mermaid had swimmed at for curing their grandfather of stroke.
The resort has also benefitted from the so-called mermaid sighting, even if some of its staff have disproved of the existence of the creature.
According to the resort's staff, four of the same creature have already appeared in their waters. Like Balinas, they have also captured a video of the creature although in a different angle.
READ ALSO: 8 real Sea monsters which existence will completely shock you!
This has led to the conclusion that despite what others believe, it is not what they think it is.
In fact, what Balinas and the rest of her family saw was a dugong, otherwise known as a sea cow.
Upon observation, the staff noticed that the creature likes to swim near the circular cottages standing over the water, where Balinas saw them initially.
READ ALSO: WATCH: Terrifying creature eats shark captured by fishermen
According to the resort's lifeguard, the creatures appears two to three days a week every 2 PM to 4 PM.
The belief of the resort staff is also backed by marine biologist Ariel Ortiz, who spoke in great detail about the dugong, and why it frequently visited the area.
He said that their tail is very similar to that of a regular fish, which always gets mistaken as a mermaid's fin.
READ ALSO: Woman takes a photo of this black duck… only to get a VERY nasty surprise when she takes a closer look
In addition to their physical appearance, mermaid model Hannah Fraser commented that 'the top half of a dugong can resemble the outline of a curvaceous female, add in the distinctive tail fin and it is no wonder that pirates and sailors thought they finally discovered half-mermaids.'
Ortiz also deduced that the dugong repeatedly returns to the area for its food, most likely for the sea grass bed that is still in good condition.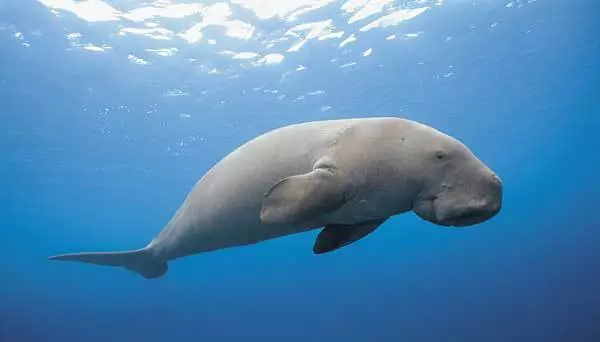 (photo credit: mangroveactionproject.org)
Now that the facts have been laid out, do you still believe in a possibility of spotting a real mermaid or they are just a figment of our imagination? Sound off in the comments!-Kami Media
READ ALSO: 9 outlandish hoaxes Pinoys fell for
Source: Kami.com.ph