- The annual Pikachu parade in Japan attracted hundreds of tourists following the release of Pokémon Go
- The week-long festival which started in 2014 has no connection to the popular application but some players were still eager to attend the event
- The two decade-old game continues to attract fans of all ages with the release of the famous augmented reality game based on it
You may only be aware of the Pokémon craze now but the franchise has been popular for over two decades already.
The genius maker, Satoshi Tajiri, allowed people of all ages to train, catch, and trade through the first Pokémon Game created by the Nintendo Game Boy System in Japan in 1996.
Due to its success, Pokémon has paved way to a worldwide phenomenon with its popular TV animation show, films, merchandise, and its latest venture which is the augment reality game released by Niantic, Inc.
READ ALSO: President Duterte publicly challenges Donald Trump to a boxing match. Find out why.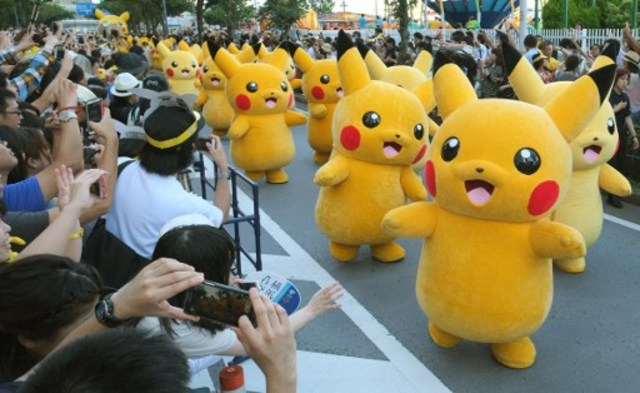 Returning back to its roots in the city of Yokohama in Japan, Pikachus of all sizes gather once a year.
What started in 2014 as a celebration for the release of a Pokémon movie ended up becoming a week-long festival.
This year's 'Pikachu Tairyou Hassei Chu' (An Outbreak of Pikachus) has gathered hundreds of residents and tourists alike who endured the scorching heat just to take a glimpse and snap some photos of the 50 life-size Pikachus that paraded on the streets on Sunday, August 7.
READ ALSO: Wife of ex-VP Binay to face anti-graft court on October
Here's a glimpse of what transpired last year; thanks to web users who shared their experience on social media.
The festivities just got bigger this year due to the release of Pokémon Go, the very same game everyone has been playing on the streets.
In fact, some people even attended with the sole purpose of catching rare Pokémon but they might end up being disappointed as organizers clarified that the festival wasn't connected to the application.
If you're late to the trend and wondering why people are so concentrated on their smart phones while wandering around, then they're most probably playing Pokémon Go.
READ ALSO: How to play 'Pak! Ganern!' clap game
With its ability to incorporate the game in real life locations including catching Pokémon, training, and battling with other players, the whole world was hooked.
The Philippines was no exception as Filipinos have gone gaga following its official release in the country along with 14 others across Asia this past weekend.
Although it was a delight to see people walk around the streets and socialize with other players, local governments have been warning its citizens to use the application responsibly. This was after several accidents transpired after some people risked their safety while playing the game.
Source: Kami.com.ph