- President Duterte learned that Donald Trump will ban Filipinos from entering the US, regarding the Philippines as among the "Muslim majority" countries
- He went on national state TV and challenged Trump to a boxing match
- Duterte said that if Trump is too scared to come to Manila, he will be the one to go to the US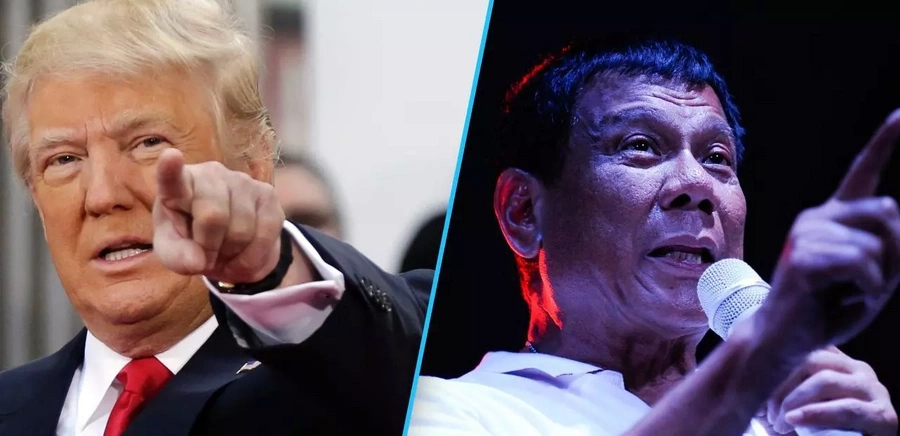 Philippine President Rodrigo Duterte publicly challenged Republican candidate Donald Trump to a boxing match because of the latter's pronouncements against immigrants, calling them "animals."
READ ALSO: House resolution seeks to ban Donald Trump from entering PH
Obviously, Trump considered the Philippines, as among the source of immigrants, who wreak havoc to the United States. In the event he would become the next American president, he will be banning Filipinos from entering the U.S.
Trump considered Philippines in line with Muslim majority countries like Iraq, Morocco, Afghanistan, Syria, Somalia, Uzbekistan and Yemen.
This raised eyebrows among many Filipinos, including the President, considering that the Philippines isn't a "Muslim majority" country.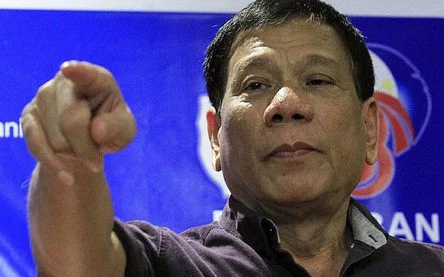 During his campaign in Maine last Thursday, August 4, Trump outlined the acts that he abhors by the so-called Muslim majority countries, which include teaching recruits how to make bombs, supporting terrorist groups, and carrying out violent attacks.
READ ALSO: NPA defies Duterte, vows to step up attacks vs gov't
It was during the Maine campaign that Trump has expressly mentioned the Philippines as part of the intended "ban" on immigrants.
Duterte, upon learning what Trump had said, went on national state TV and invited Trump to a boxing match. He said that the business mogul should come to Manila so that they can "settle this once and for all extra-judicially."
In a statement directed towards Trump, he said, "If you are too scared to come to Manila, I can come meet you in Las Vegas, at the Trump Towers or at the MGM Grand Arena."
READ ALSO: Virgin Group head finds Duterte's drug war futile
When this happens, this Duterte-Trump boxing match might be the biggest fight of the history and may very likely sell tickets faster than the Olympics! – SD, Kami Media
Source: Kami.com.ph