UV driver threatens female passengers over broken lock
- An abusive UV driver threatened her female passengers after they accidentally broke the lock of his vehicle
- The girls agreed to pay for the damages, but the driver berated and cursed at them
- The UV driver ordered the passengers to transfer to another vehicle as he will need to have the lock fixed
A UV driver threatened some of her female passengers by cursing at them and ordering them to transfer to another vehicle.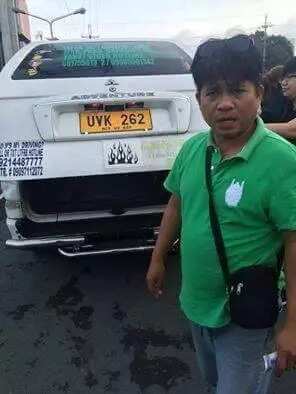 One of the passengers posted on social media, she stated how the rage started. Two girls asked the driver to drop them off in front of FCM (Fairview Central Mall), the right door was locked and they tried to unlock it.
They tried to open the door, but it did not budge. On their second attempt, they unintentionally broke the door lock. As expected, the driver got mad and asked the girls to pay for the broken door lock.
The driver said, "Dapat kasi ako nalang pinagbukas nyo, pinilit nyo pa kasi. Dalawang beses ko na pinagawa yan, 250 yan tapos labor pa. Panira kayo ng byahe e. Bayaran nyo yan. (You should have asked me to open the door instead of forcing it. I have it repaired twice that cost 250 plus labor fee. You mess up my trip. Pay for it.)"
The girls said that the lock was already broken, but the driver insisted that they broke it. The girls agreed to pay and handed 300 pesos to the driver. One of the girls asked for the change that really pissed off the driver but handed the 50 pesos change while cursing at them.
The passenger who posted the story on Facebook said that he even tried to stop the driver and calm him down, but the driver did not stop. Because of fear, she pretended talking to her dad on the phone to pick her up at Petron in Almar to alarm the driver.
The driver shouted and threatened the passenger. They were all forced to transfer to another vehicle because he said that he needs to repair the door lock. There were three of them and they were girls.
As soon as she got off the vehicle, she took a picture of the plate number - UVK 262. Luckily, the driver was walking towards her and photobombed in the picture. However, the identity of the driver remained unknown
Source: KAMI.com.gh