– French gymnast Samir Ait Said suffered a horrific double leg break during Olympics
– It happened after a botched landing when his leg was snapped at horrible angle
– Now he is back on feet and will able to walk again and wants to return at the next Olympics
After suffering a horrendous double break that saw his lower dangling at a right-angle after a bad landing, Samir has been recovering at Vitoria Barra Hospital in Rio.
Despite the severity of injure he has already been caught making his first steps. Samir has been walking along the hospital corridors and posing for photos.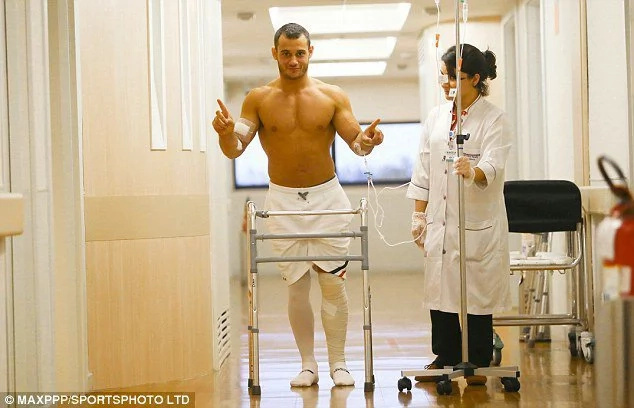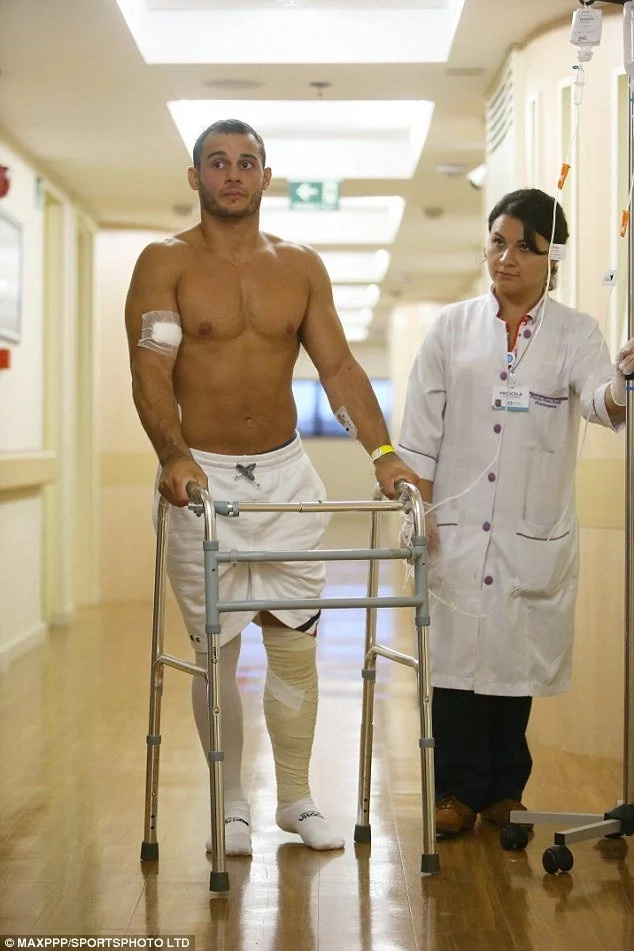 READ ALSO: Rio escort girl shares her plan to find her love on Olympics
The 26-year-old Frenchman was visited in his hospital bed by FIG president Bruno Grandi.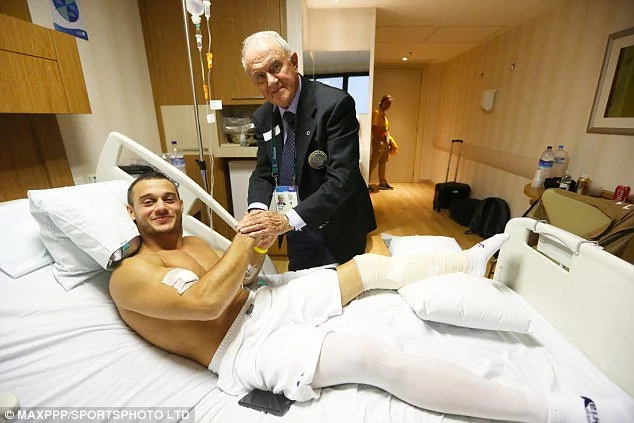 Just a day after the horrifying injury Samir posted a video from his hospital bed on his Facebook account thanking people for the outpouring of support and pledging to return to the sport eventually.
READ ALSO: Pornstars were caught having sex on Rio de Janeiro Olympic beach!
The injury happened after a botched landing on vault, and the image of his double broken leg immediately went viral.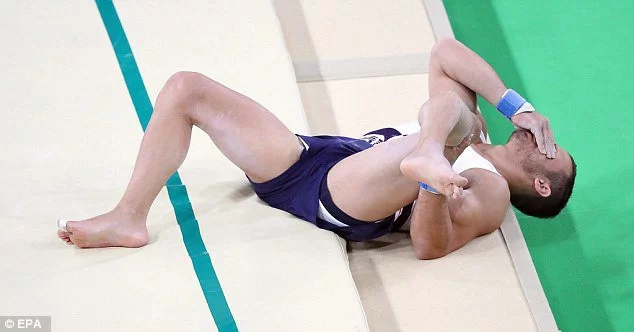 "I'm behind all my pals," Said said. "They managed to keep their act together after my fall. That must have been really difficult. They were real warriors. So come on boys, be strong, I'm with you."
READ ALSO: Girls fight with each other using bags and high heels (video)
Now Samir is full of optimism due to his strong spirit and huge support not only from French fans, but people from all over the world. He plans to return on vault and compete at the 2020 Olympic games in Tokyo.
Source: Kami.com.ph