- Manila Mayor Joseph Estrada has led the clearing operations in Raon, Quiapo 
- Raon was full of illegal vendors, shanties and garbage before the clearing operation
- Raon is famous as the electronics streets and is a one-stop shop of electronic products
After Divisoria, Mayor Joseph Estrada has cleared part of Raon, Quiapo.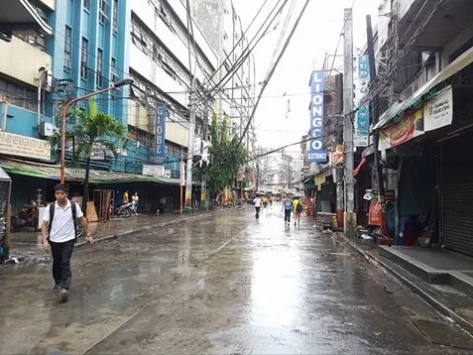 READ ALSO: FINALLY! Quiapo road rage shooter arrested
Mayor Erap encouraged people to walk in the now cleared part of Quiapo after the clearing operations, which he led.
"While we continue clearing our roads of all obstructions, many people still have no discipline in parking their vehicles. They want to park their vehicles as nearer to their destinations as possible even if it obstructs traffic flow," he said.
Erap added that he wants Manila to be like Tokyo, Seoul, New York, and Beijing, wherein people seldom use their private vehicles and prefer to use mass transport system.
READ ALSO: 'Duterte effect' hits Divisoria; look how clean it is!
"They usually walk and explore the cities on foot, which is a good exercise and stress-reliever, and incidentally helps reduce traffic volume in the road," Estrada said.
During the clearing operation, more than 400 illegal vendors were drove away. Six truckloads of trash were also carted away and the vendors' makeshift wooden stalls to pushcarts were confiscated.
Task Force Manila Cleanup head Che Borromeo said that the clean-up of Raon, a popular electronics shopping center, is long overdue. Before the clearing operation, Raon was teeming with sidewalk vendors and garbage that blocked the walkways.
READ ALSO: Is your place on the list of flood-prone areas? Check this out!
Source: Kami.com.ph