This man's last wish was to say see his horses for one last time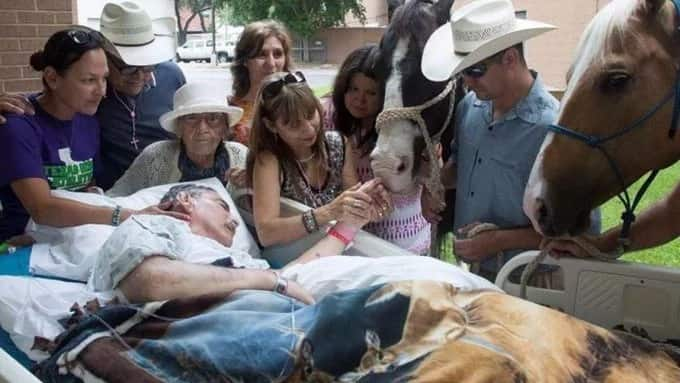 - A Vietnam War vet was paralyzed in combat, but despite his condition he pursued his passion for horses 
- He bred and trained horses for most of his life
- Sadly, he was diagnosed with organ failure. The veteran had one last wish: to see his horses for the last time
Roberto Gonzalez, a veteran of the Vietnam War, was dying on his hospital bed and he had one last wish: he wanted to say farewell to his horses.
"He knew that the end was near, and he would not be going home again. He requested through his wife that he see his horses one last time," said a hospital worker.
Gonzalez was suffering from organ failure and wanted to see his horses, Sugar and Ringo, before they were sold off for one last time.
READ ALSO: 9 difficulties of having big breasts from pornstar Mia Khalifa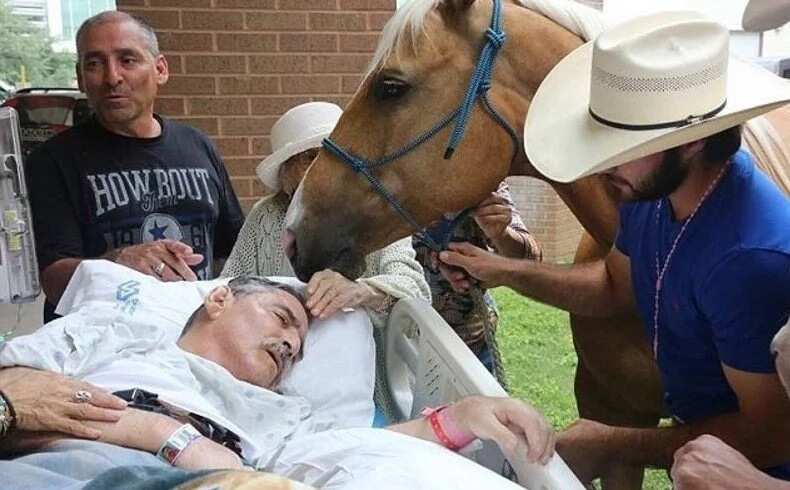 Gonzalez, due to the injuries he sustained in the Vietnam War, was a frequent patient at the hospital. Despite being paralyzed Robert pursued his passion for horses.
On one of his routine visits he was diagnosed with problems with his liver and kidneys.
"When the horses came up to him, he actually opened his eyes. They came up to him and I think they were actually kissing him," said the veteran's wife.
READ ALSO: This doe-eyed fitness model will leave you breathless!
READ ALSO: Scary snake attack footage of an extremely agressive snake!
Source: KAMI.com.gh