Palace to oppose petitions vs. Marcos burial at the Libingan
- Malacañang will oppose petitions against the burial of the late president Ferdinand Marcos Sr. at the Libingan ng mga  Bayani
- Vice President Leni Robredo, several lawmakers, and even Duterte allies expressed disapproval over the president's order to give the late dictator a hero's burial
- President Duterte believes that Marcos deserves to be buried at the Libingan because  the latter "was aFilipino soldier, period"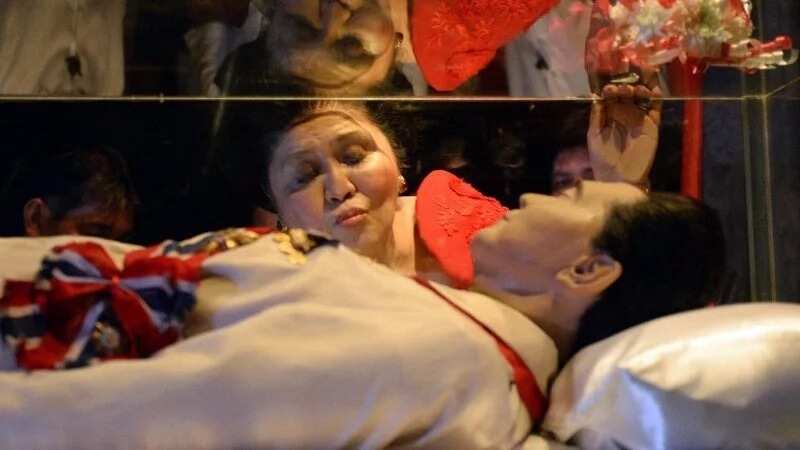 Despite conflicting views that stemmed from the relocation of the late dictators' remains to a cemetery in Taguig City, Malacañang is persistent to push through with its decision.
The Palace is set to oppose petitions filed against the burial of former president Ferdinand Marcos Sr. at the Libingan ng mga Bayani (Heroes' Cemetery).
Salvador Panelo, the chief legal counsel of President Rodrigo "Digong" Roa Duterte, has confirmed this on Tuesday, August 9.
"As I said, anybody can file a petition in the court. Let us have the courts decide on that. But certainly we will be opposing it as having no legal basis for the reasons I already stated," the presidential adviser told reporters.
READ ALSO: Aguirre: Drug lords paying media groups to silence Duterte's drug campaign
Panelo explained that Marcos deserves to be given a hero's burial because he is qualified for being a president and a soldier.
"The regulation issued by the Armed Forces of the Philippines is very clear. Those who are entitled to be interred in the Libingan ng mga Bayani are, among others, soldiers and presidents. So on the basis of that, the late President Marcos is entitled to be buried there,"  Panelo added.
On the other hand, the National Historical Commission of the Philippines (NHCP) earlier objected to bury Marcos at the Libingan ng mga Bayani after reviewing data and facts on Marcos' historical records.
READ ALSO: NHCP disagrees on Marcos' Libingan burial
With the paper "Why Ferdinand E. Marcos Should Not Be Buried at the Libingan ng mga Bayani" the NHCP released, it was found that Marcos was not a war veteran.
According to the results gathered from the assessment, it appeared that the medals such as Distinguished Service Cross, Order of the Purple Heart, and Silver Star were not given to Marcos.
Maria Serena Diokno, NHCP chairperson said that the review was conducted based on Duterte's statement noting that Marcos "was aFilipino soldier, period" so he deserves to be buried at the Libingan. They came up with the result with the help of historians and principal sources such as historical archives.
READ ALSO: Bayan: "Do not use taxpayers' money for Marcos' burial"
Nevertheless, Panelo countered the outcome of NHCP's review pointing out that the false recognitions do not deny the fact that Marcos was still a war soldier.
Panelo also furthered that there is no specification from the AFP's regulation what kind of presidents should be given a hero's burial.
"It does not distinguish whether a president is good or bad or handsome or ugly. The regulation says if you're a presidentm, you're entitlted to be buried there," he noted. - Kami Media
RELATED: VP Leni on Marcos burial at Libingan: He is no hero
Source: KAMI.com.gh