Bato claims Duterte's list is not based on hearsay
- President Rodrigo Duterte announced last weekend a list of high-ranking officials involved in illegal drugs, ranging from policemen to judges
- Philippine National Police (PNP) Chief Ronald 'Bato' Dela Rosa admitted that there were mistakes in the list, which have been pointed out immediately after its release
- Dela Rosa said that everyone should just focus on the good effects of Duterte's campaign instead of dwelling on the list's mistakes
Despite the fact that President Rodrigo Duterte's list of over 150 high-ranking officials involved in illegal drugs has proved to be erroneous, PNP Director General Ronald 'Bato' Dela Rosa is humble enough to admit to his mistakes.
However, he stressed that the information the intelligence community gathered is not just gathered gossip, or a list of people who did not support him during the elections.
On Monday, the PNP chief set up a meeting with PNP, Armed Forces of the Philippines (AFP) and the Philippine Drug Enforcement Agency (PDEA) representatives to discuss the errors which have made headlines for the past few days.
READ ALSO: Aguirre: Drug lords paying media groups to silence Duterte's drug campaign
What has been disproved of the list are the following: one of the judges listed has been long dead, along with Brig. Gen. Leoncio Daniega who has already retired before he passed away. The other remaining military personnel has also been discharged for years already.
Another notable error was Jeffrey Celiz, who was classified as a 'congressman' but has never been a legislator.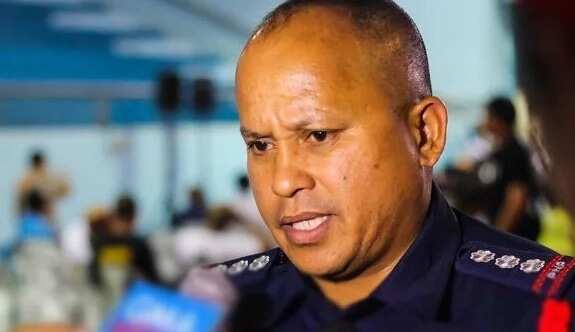 "Why are we so concerned about the mistakes? We should be concerned on the good effects of this massive campaign. If we allow ourselves to be controlled by the fear of making mistakes, by a small percentage, this campaign will go nowhere," Dela Rosa said.
READ ALSO: Find out why this billionaire is against Duterte's war against drugs
He claimed that those in the list have already submitted themselves for PNP investigation after the president announced them on national television.
Police who surrendered after the announcement was gathered collectively, to be yelled at by the PNP chief who swore he was going to kill them.
"To tell you frankly, we won't be able to pin them down, because drug lords are very hard to pin down unless you have a comprehensive case buildup. But even if we don't pin them down, and they keep on denying, at least the people know who they are, and they have promised to change," he added.
READ ALSO: UPDATE: Full text of Sereno's letter to Duterte
However, not all who went to the PNP headquarters in Camp Crame submitted themselves for investigation. Rather, they wanted to clear their names as a total of 58 high-ranking officials came. The majority were police officers, while the rest were local government officials.
"The years we sent taking care of our name swiftly went away. The future of our children vanished. It is so sad. Who's going to believe us now?", was the sentiment of Mayor Martin de Guzman III of Bauang, La Union.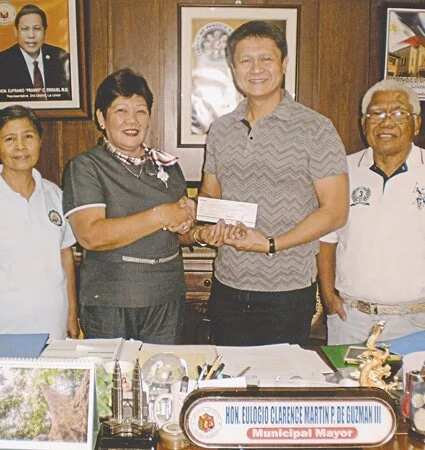 His statements were echoed by accused representatives of Maguindanao.
READ ALSO: Here's why you should doubt Duterte's drug list
One of them, Vice Mayor Ohto Montawal of Montawal, Maguindanao, has been known to be Dela Rosa's 'shooting buddy'.
Despite their close relationship, Dela Rosa affirms that friendship does not matter regarding the president's revelation even if those in the list have not been completely confirmed yet.
Franz Sabalones, who was not named by the president, went to explain why his brother, Vice Mayor Fralz Sabalones of San Fernando, Cebu was possibly included in the list and eventually surrendered.
READ ALSO: Luzon 'drug politicians' claim INNOCENCE, seek audience with Duterte
He expressed his desire to change, to which Dela Rosa cheeringly responded that he should do so or else his brother's life is at stake.
Even if Fralz Sabalones was there, he admitted that he was unaware of his brother's activities.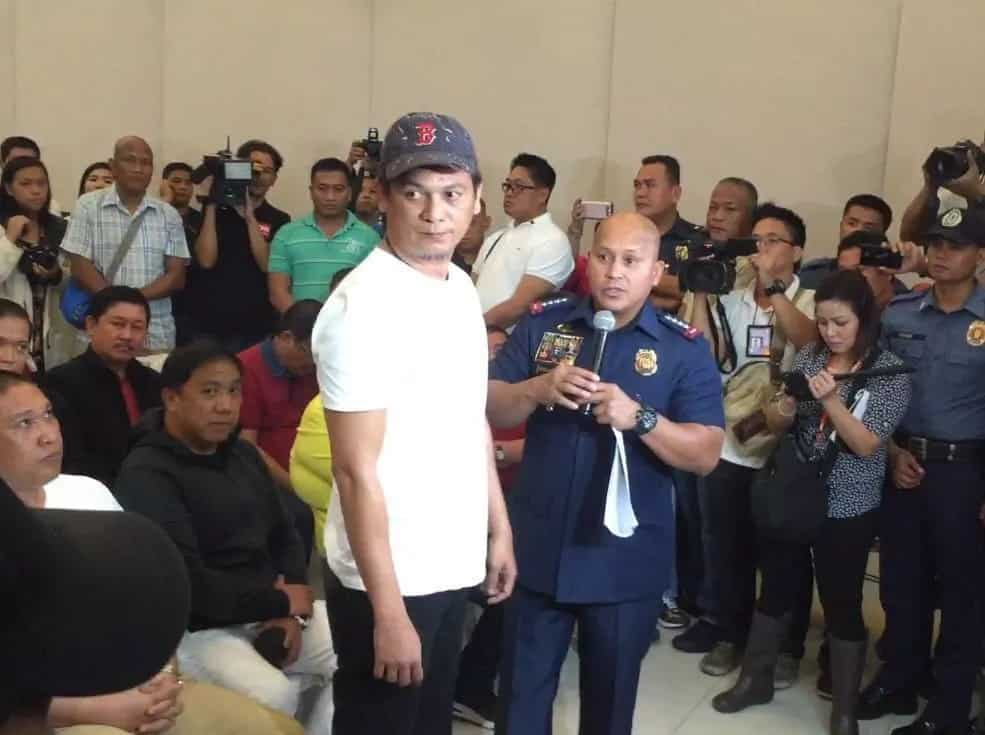 Franz Sabalones has been named as the second top drug lord in the Visayas region, right after Jeffrey 'Jaguar' Diaz who lost his life after a drug-related skirmish earlier this year.
Implicated local government officials will be subject to custodial investigation by the Criminal Investigation and Detection Group while the investigation for police officers will be conducted by the Internal Affairs Service.-Kami Media
READ ALSO: Chief Justice Sereno writes concerns over Duterte's list
Source: KAMI.com.gh