Stash of illegal drugs were hidden inside a rubber tire
- President Rodrigo Duterte's war against drugs continues, as he has now dropped names of those involved within the local government
- However, he faces another foe in the form of the Sinaloa drug cartel, who has been actively operating in our shores as well
- It has been discovered that foreign drug cartel has conveniently smuggled drugs through hiding them in rubber tires
The war against drugs has faced another obstacle - it has been reported that there is a foreign drug cartel operating in our shores.
Last week, President Duterte revealed that the Sinaloa drug cartel has been actively operating in the country.
Since the Mexican crime group has already made a name for themselves, they have more tricks up their sleeves compared to local drug syndicates.
READ ALSO: Aguirre: Drug lords paying media groups to silence Duterte's drug campaign
It has been discovered that they have smuggled kilos of illegal drugs inside car tires, which has proved to be an effective way to ship the goods to other countries such as the United States.
However, experts said that tires with hidden drugs smell stronger than their regular counterparts. Despite the observation, sniffing dogs cannot pick up the scent of these drug-ridden tires.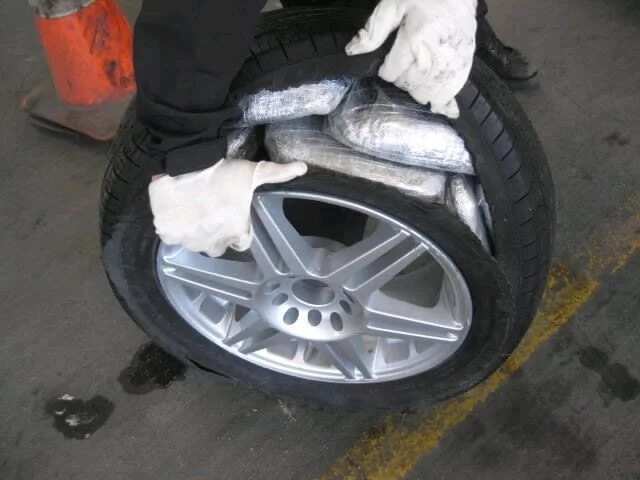 Authorities remarked that this might inspire local drug syndicates to do the same, but netizens proved otherwise. Some said that it has already been practiced prior to what has been revealed.

READ ALSO: Find out why this billionaire is against Duterte's war against drugs
There were also others who shared that it is not only the tires that get utilized to hide the stash of illegal drugs.



It has also been reported that drug lords who are hiding in other countries use real-time map technology for the shipment of their goods, communicating with their liaisons in the country.
Now that one of the ways to smuggle drugs has been revealed, do you think that syndicates will still stop completely or continue with this method? Sound off in the comments!-Kami Media
READ ALSO: Here's why you should doubt Duterte's drug list
Source: KAMI.com.gh