Suddenly a dog grabs a little girl and pulls to the side. Then the family sees why…
A 17-month-old Charlotte Svillcic was playing in the yard. Khan, a Doberman Pinscher who had only lived with the family for four days (Charlotte's parents saved the dog from starvation and abuse), was watching a little girl playing.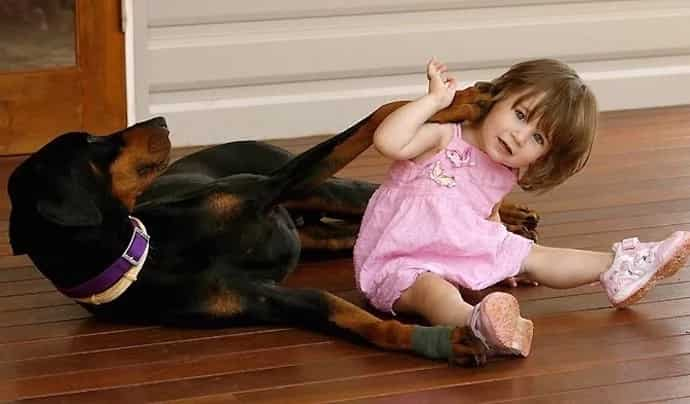 "Suddenly the dog started acting weird, aggressive towards the baby," the parents recall now. "Khan would not take eyes off her, seemed like he wanted to push her, and when he didn't succeed, he grabbed her by the back of her nappy, and threw her more than a meter away!"
Right after that Khan howled. He got bitten by a king brown snake. The poison had an immediate effect and the dog had lost his conscious. The mother said she would never believe this if she had not seen it with her own eyes.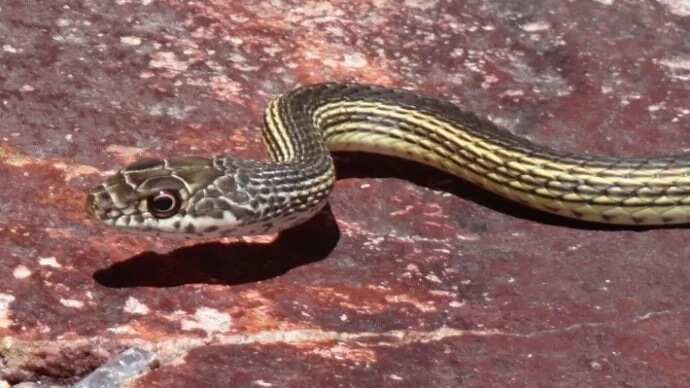 Later, Khan received an antidote, and fortunately, he got better. According to a doctor, he had probably survived the bite because snake injected a small amount of poison. Needless to say how happy the family is to have such a hero!
Source: KAMI.com.gh