Should we expect 'Do Re Mi' Part 2?
- The trio of Donna Cruz, Regine Velasquez and Mikee Cojuangco rose to fame in the 90s when they did the movie "Do Re Mi," and now possibly at "Do Re Mi" Part 2
- Now, there are rumors that there might be a sequel to the 1996 hit
- The year 2016 is exactly 20 years thereafter
If you were like a teenager of the 90s or even a yuppie back then, you may still remember the famous movie "Do Re Mi," which starred Donna Cruz, Regine Velasquez and Mikee Conjuangco.
Of course, along with remember the movie, you may still know the lyrics of the song "I Can" by heart. Some of you may have even bough cassette tapes (yes, CDs were still very unpopular back then).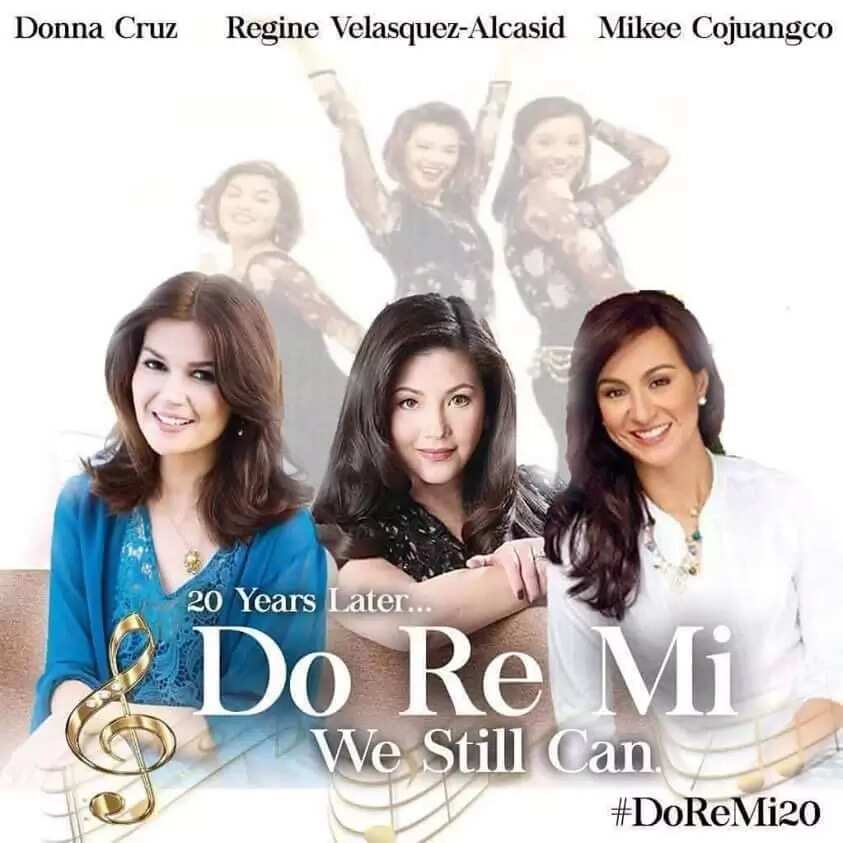 Now that the three stars have already gotten a bit older, with families, kids, and have put on some extra love handles, rumors have it that there will be a sequel to their famous 1996 movie.
READ ALSO: Regine Velasquez and Donna Cruz miss Mikee in Cebu
Yes, on Thursday, many started talking about a possible "Do Re Mi" Part 2 right after the Regine Velasquez (Official) account posted a poster of "Do Re Mi 2." It even has a label "20 Years Later We Still Can."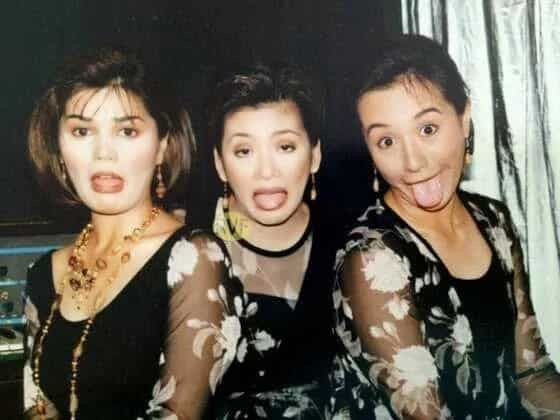 Well, 2016 is indeed 20 years after their hit 1996 movie. There really is a potential here since many people have wanted the three friends to do a movie again together.
READ ALSO: Regine Velasquez reacts to Jaya transferring to rival network
In a recent concert of Regine Velasquez in Cebu, Donna Cruz sang with her onstage and afterwards, they were asked whether they would be willing to do a movie together.
The two friends said that they really are willing if they would be offered to do one. Both also miss Mikee Cojuangco who was not able to go to the event.
The last time that the trio saw each other was during a cooking show of Regine on GMA TV, and that was two years ago.
READ ALSO: Regine gives luxury gifts to 'Poor Señorita' co-stars
So if Donna, Regine and Mikee will be doing "Do Re Mi" Part 2, it will surely become a huge hit because many believe, they still indeed can! - SD, Kami Media
Source: Kami.com.ph