- The militant group Bayan stressed out their disapproval on the government spending their money and resources for the burial of late dictator Ferdinand Marcos
- A memorandum released by Malacañang was ordered to start the preparations at the Libingan ng Mga Bayani in Taguig City
- Even prior to his win in the national elections, Duterte already expressed his campaign to bury the former president in the Philippine National Cemetery
The Militant Organization Bagong Alyansang Makabayan or Bayan insisted their disapproval on the burial of the late President Ferdinand Marcos at the Libingan ng Mga Bayani in Fort Bonifacio, Taguig City.
General secretary Renato Reyes Jr. of the militant group said that the government shouldn't drop any money for the commemoration of someone who plundered the country's money and violated human rights during his 20-year term as the head of the state.
This was in relation to the memorandum released by Malacañang from Defense Secretary Delfin Lorenzana which gave the green light for the Armed Forces of the Philippines (AFP) to supervise and administer the event. They were also ordered to coordinate with the Marcos family.
READ ALSO: Abu Sayyaf strikes again! 3 snatched in Sulu
The speculated date for Marcos' remains to be buried is on September 18. However, Duterte already said that it will be up to Ferdinand 'Bongbong' Romualdez Marcos Jr. if he wants to schedule it on the 11 of September, the birthday of the former dictator.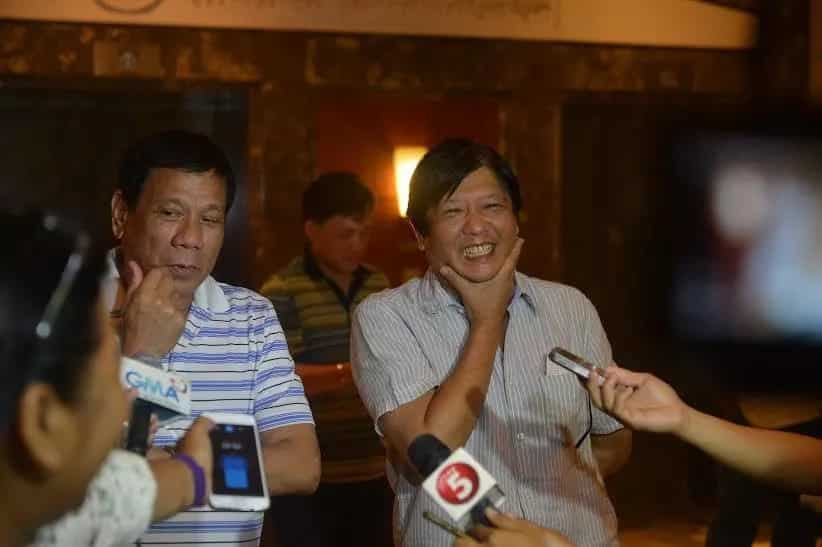 This did not come off as a surprise since this was already mentioned by the former mayor of Davao City during his campaign in the national elections. According to him, Marcos was qualified since he was a soldier and fought for the country at the same time.
READ ALSO: Mother was told to abort her baby after doctors saw this in the ultrasound
As expected, people who criticized the ill-gotten wealth, extra-judicial killings, and human rights abuses of the former President were against the memorandum.
They see it as an opportunity for the Marcoses to 'whitewash the bloody record of the dictator' and taint the memories of the thousands of Filipinos who died fighting the dictatorship.
The families of the victims along with Bayan, UP Sumasa Alumni, Claimants 1081, Bantayog, and Martial Law Chronicles Project Team were planning to hold a protest on August 14. But the president already saw it coming as he gave a statement that people were allowed to demonstrate on the streets if they want to.
READ ALSO: UPDATE: Full text of Sereno's letter to Duterte
After being overthrown during the People Power Revolution of 1986, Marcos and his family found refuge in Honolulu, Hawaii where he died in 1989 because of heart, kidney, and lung ailments.
Source: Kami.com.ph