- Abu Sayyaf Group (ASG) has made an addition to their collection of kidnapped victims upon the abduction of the individuals
- At this point, Major Filemon Tan announced that rescue operations are already slated while the Navy checks for ransom demands
- 17 of the 27 abductees are identified to be foreigners 
Suspected Abu Sayyaf Group (ASG) members have allegedly abducted three individuals in Patikul, Sulu on Saturday morning, August 6.
The three kidnapped victims which include a Globe Telecom technician, his spouse, and a third companion, have been on board a multi-cab and on their way to Barangay Bagsak when they were abducted.
According to Major Filemon Tan, AFP Western Mindanao Command's spokesperson, the three were abducted by ASG at around 10:20 a.m. in Barangay Timpook, Patikul in Sulu.
READ ALSO: Did police hire killers to help in Duterte's anti-drugs campaign? Find out here!
"The trio was forcibly taken going to the direction of Sitio Kaban-kaban (also in barangay Timpook)," Tan said. He later added that the multi-cab was recovered by the authorities.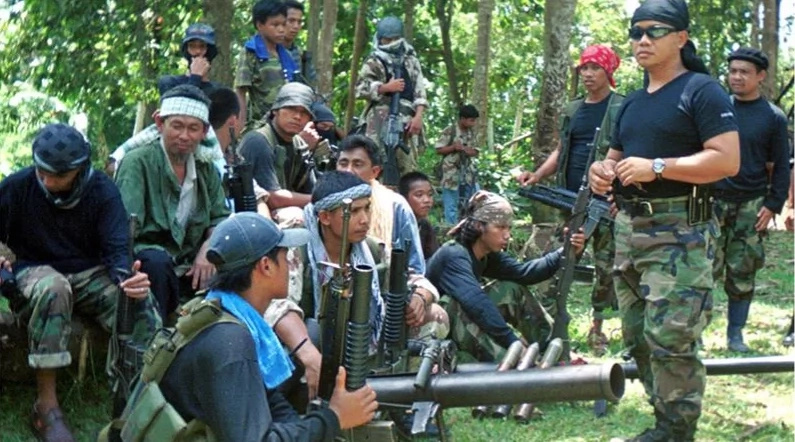 (Photo credit: aljazeera.com)
The victims have been identified as Levi Gonzales and his spouse, Daniele, both 30 years old, and a third companion, Shariff Julhasan Abirin. Tan stated that including the latest abduction, the Abu Sayyaf Group is now holding 27 individuals.
Tan also revealed that 17 of the 27 captives of the bandits are foreigners including the Dutch wildlife photographer Elwood Horn and Norwegian Kjartan Sekkingstad.
READ ALSO: BREAKING: 3 suspected Abu Sayyaf boats, seized in Tawi-Tawi
Despite the latest abduction, Tan reassured the public that rescue operations are already underway to retrieve the victims though the Navy has yet to check if Abu Sayyaf has made any ransom demands.
"It will all start from [sic] intelligence gathering. We cannot just deploy troops, conduct strike operations, with us knowing the particular area where they are hiding. We have an ongoing intelligence build-up," Tan mentioned.
Just recently, on July 26, the Malaysian police chief mentioned that 5 Malaysian tugboat crew members went missing off the coast of Borneo Island. In the same month, Abu Sayyaf Group has kidnapped seven Indonesian sailors across the Sulu Sea.
READ ALSO: LOOK! Abu Sayyaf bomb expert, leader nabbed
Source: Kami.com.ph