- A mother got flak because of neglect when her baby fell down the escalator
- A boy left unsupervised fell to his death when playing with escalator
- Mother died after saving child's life from substandard escalator
China may have problems with its escalators as a number of accidents have happened in different areas in the country, but usually at malls.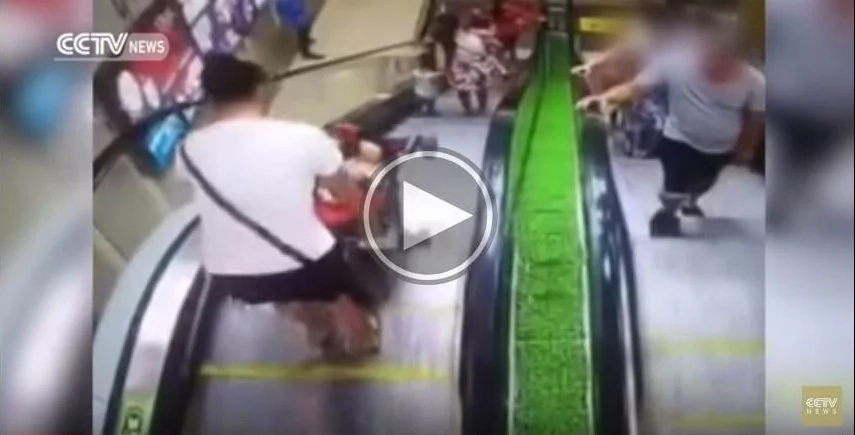 READ ALSO: WATCH: Rich Chinese woman told to follow store rules; what she did to the saleslady caused outrage!
A surveillance media went viral when the mother rode the descending escalator and her baby cartwheeled on the steps. A man is seen to press the emergency stop button in time. The baby was thrown out of the stroller and the condition of the baby was not revealed. The identity of the mother was also undisclosed.
The mother got flak by Chinese netizens for neglect. Experts on child safety reiterated that mothers carrying stroller with them must not take the escalator and must take the elevator.
READ ALSO: WATCH: Baby crashes down escalator, what his mother did will make you mad!
This is not the first time that accidents happened in China's escalators. Viral videos of a kid who fell to his death when left unsupervised playing on the escalator; and a mom who fell in a substandard escalator was all over social media.
READ ALSO: Watch: People in China are afraid of escalators after this horrific accident!
Watch the shocking videos of the accidents below.
Source: Kami.com.ph